This Vegan Mac and "Cheese" made with butternut squash is a perfect one pot dish perfect for weeknight dinners, and gets bonus points because my kids loved it and asked for seconds! It looks a lot like the boxed Mac and Cheese, but has the sweet taste and rich texture of butternut squash.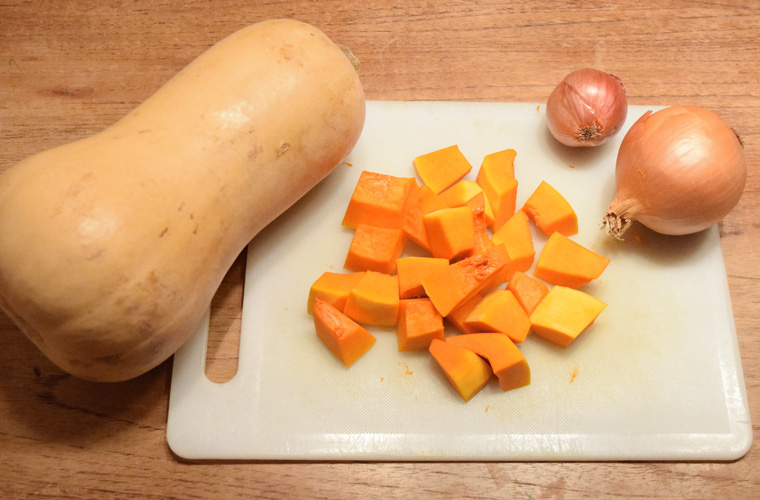 Only 5 ingredients!
This simple and delicious dish has only 5 ingredients: butternut squash, onion, shallot, water and oil. Start with peeling and chopping up your butternut squash into 1" cubes. Then dice your onion and shallot.
Cook your onions and shallots
Heat up the oil in a pot and cook your onions and shallots until they are translucent. Add the butternut squash and water and bring to a boil.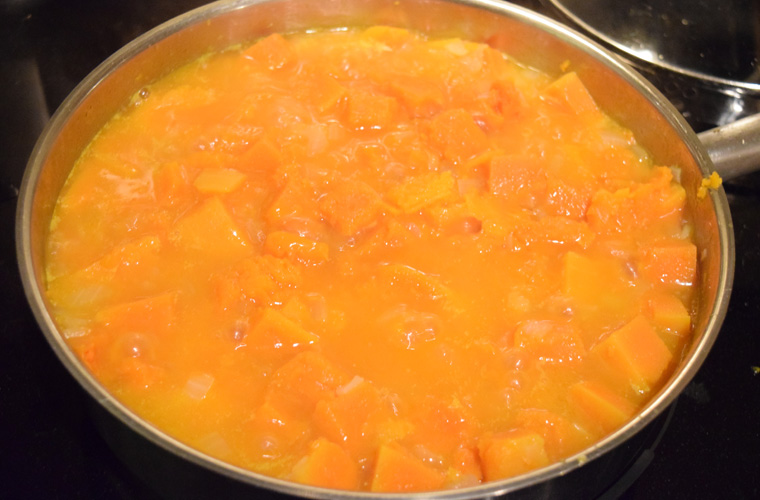 Reduce heat and cover
Simmer for about 20 minutes until the butternut is fork tender.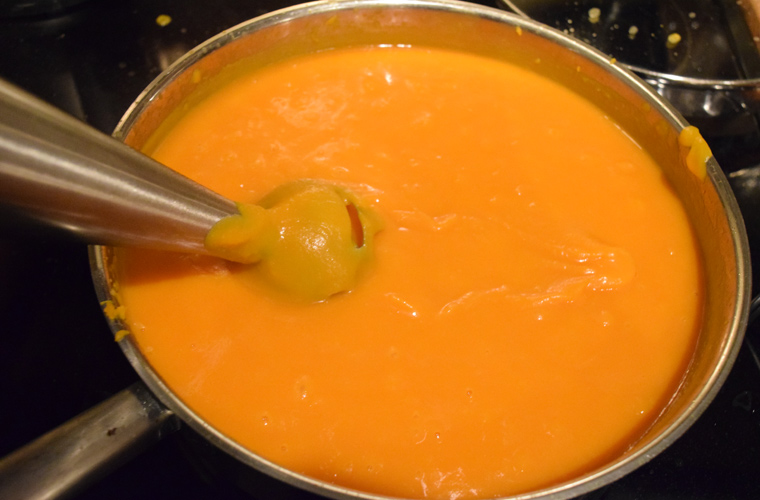 Mix it
Use a hand blender to mix it into a smooth and thick sauce. Add a little water if you prefer a thinner consistency, but not too much because you'll end up with butternut squash soup!