Start the year with a fresh and clean palette. These 5 nutritious, delicious and allergy-friendly ingredients all have powerful cleansing properties.
Seaweed
Seaweed has a ton of nutrients and antioxidants in it and is also full of iodine, which is a natural metabolism-booster. Add seaweed to your diet and help cleanse your body of lead and cadmium. Use kelp instead of nori for a salt free option.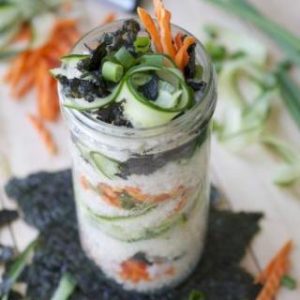 This vegan Sushi Parfait contains lots of nori (seaweed) and is free of the top allergens.
Beets
Beets are often mentioned as a super food, because they are a great source of betacyanin, which has cancer-fighting properties. These colourful root vegetables are also full of magnesium, iron, zinc and calcium to help flush out toxins.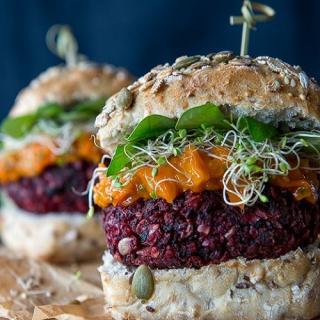 The Divine Veggie Burger is full of beets and detoxing properties.
Ginger
A great way to help your body naturally detox is to add ginger to your diet. Ginger helps kick start your metabolism and flushes out waste. It is also known for its astringent properties and also helps the liver function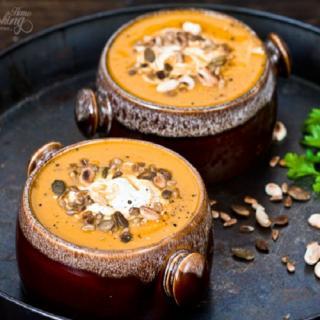 A little ginger goes a long way! This easy to make, top allergen-free, vegan Roasted Carrot and Ginger Soup will keep you warm and healthy all winter!
Avocados
Avocados are high in insoluble and soluble fibre and antioxidants, which is a great way to cleanse your colon. They are also high in monosaturated fat, which could help lower blood cholesterol levels.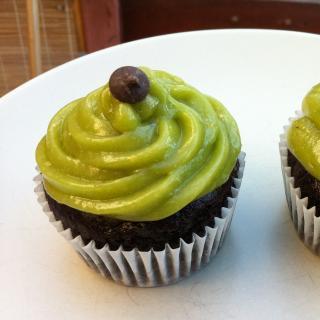 Incorporate superfoods into your entire diet, including treats! The entire family will enjoy this dairy-free Avocado Buttercream Icing on top of cakes and cupcakes.
Artichokes
An excellent way to help your body purge itself of toxins is to eat more artichokes, which are full of silymarin, an antioxidant that helps your liver process toxins, and cynarin, an acid that supports your liver's ability to break down fatty foods. Artichokes are also full of fibre, protein, magnesium, folate, and potassium.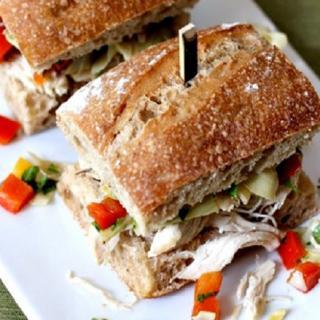 These Shredded Chicken and Artichoke Sliders are free of the top allergens and are a fun way to add artichokes into your weekly diet.