I've started to see the little reminders that summer is coming to an end … the sun is setting a little earlier, there's a little chill in the air at night and 'Back to School' is in full swing in all stores. I feel like it's a good time to reflect and be grateful for the great summer that we had.
One of my favorite memories from this summer was going camping for the first time with my kids. It was a lot of work for just one night, but well worth it just for the memories. We roasted marshmallows and made S'mores for the first time, and I was able to make them free of all top allergens. I'll never forget how my 3 year old son's eyes lit up when he first tasted the gooey, sweet mess of a roasted marshmallow.
We've been making S'mores at home pretty often since we got back from that that trip. I've even served it as a quick dessert to guests. I now consider S'mores as one of my comfort foods, as they bring back good memories.
Allergy-friendly ingredients were relatively easy to find for this campfire classic. I used Campfire Giant Roasters marshmallows that are made in a peanut-free, tree nut-free, dairy-free, egg-free, wheat-free and soy-free facility. For chocolate, I defaulted to my only trusted source, Enjoy Life. I used Mega Chunks, as the larger chips were easier to work with. Finding crackers that were free of all priority allergens was a little more difficult. All of the gluten-free graham crackers in my grocery store either contained egg, or were made in a facility with cross-contamination risks. So I decided to go the non-traditional route and used Gluten-free Honey and Quinoa crackers made by President's Choice, the home brand of Loblaws grocery stores in Canada. For those with a sweet tooth, Enjoy Life shortbread cookies can also be used as the base for these baked S'mores.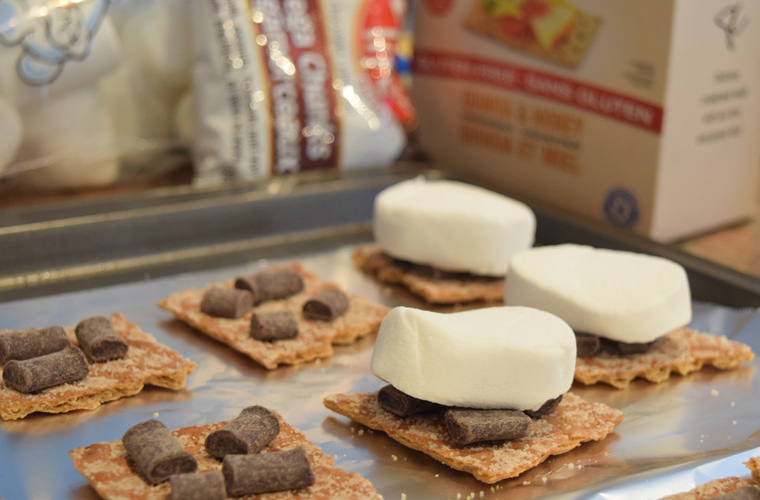 This is a very easy treat to assemble, and a large quantity can be made pretty quickly when using the oven. Start with lining a baking sheet with aluminum foil and laying out the crackers. Place chocolate chips on top of the crackers and top with a marshmallow. If you're using the giant roasters like I did, use scissors to cut them in half or in thirds so that the marshmallow doesn't overpower the chocolate.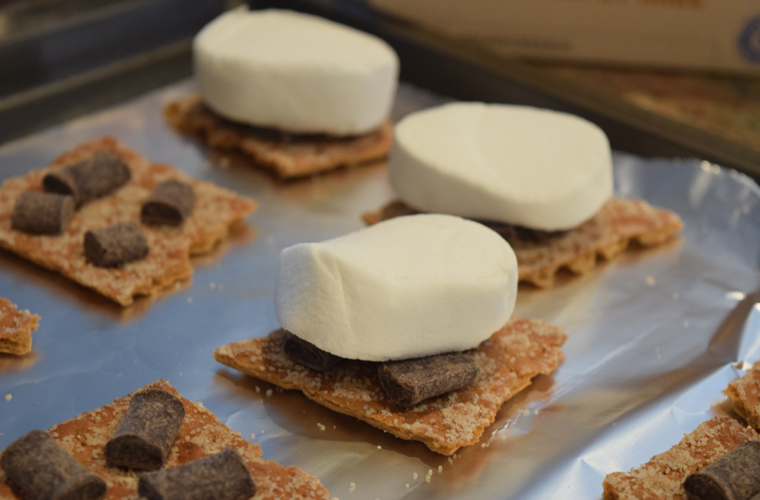 Turn on the broiler in your oven about 5 minutes before you put the baking pan in. It's important for the oven to be hot so that the chocolate melts. Broil on low for approximately 2-5 minutes. The length of time will depend on how strong your broiler is, so keep watch of your S'mores. They are ready when the marshmallow tops are browned.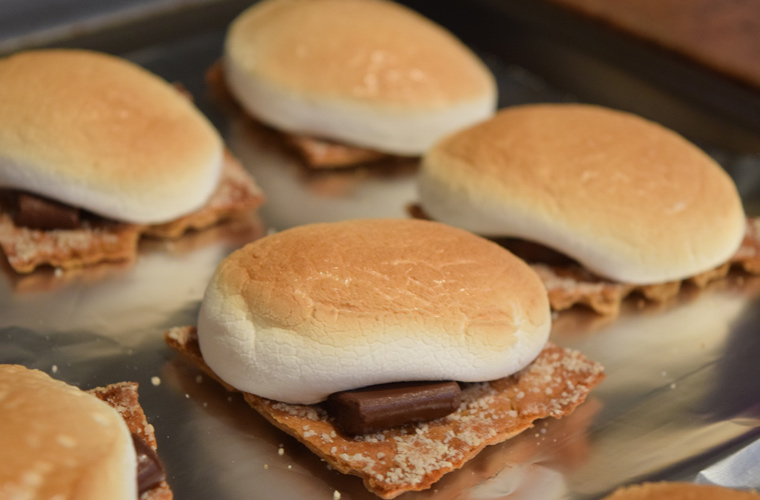 Serve immediately, while still warm and gooey.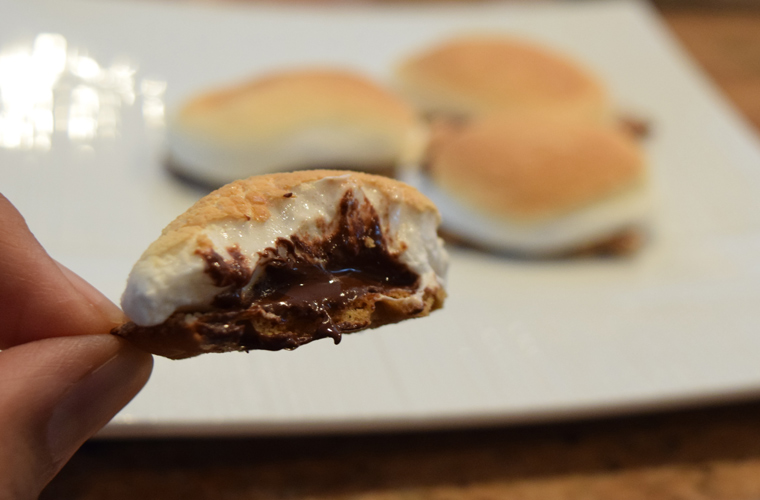 Here's the full recipe for Allergy-friendly baked S'mores.