This soda pop pulled pork recipe is a perfect example of slow cooker super powers. 2 minutes of preparation and 5 ingredients will magically buy you 6 to 8 hours of free time until delicious, moist and tender pulled pork is ready to serve. It really is that easy
Slice an onion and arrange the onion slices in a thin layer at the bottom of the slow cooker bowl.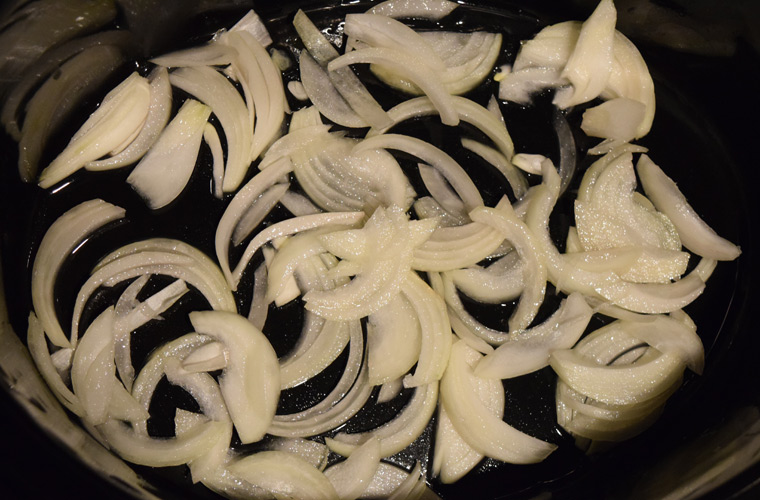 Rub salt and pepper on your pork, and place your pork on top of the onion slices. I used boneless pork sirloin, but any cut of pork would work. Add 2 bay leaves.
Open a can of soda pop and pour it into the slow cooker, on top of the pork. I like to use ginger ale or root beer. If you're not a fan of the high fructose corn syrup found in soda, you can replace this with 2 cups of diluted orange or pineapple juice, or water with molasses, maple syrup or honey. Every variation will give the pork its' own distinct but deliciously sweet flavor.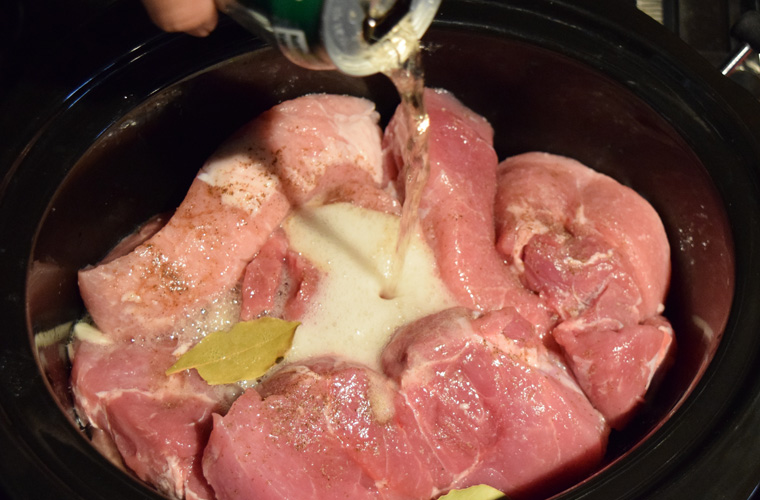 Set your slow cooker to 8 hours on low and then go do something fun.
Check on the pork after approximately 6 hours of cooking. It may be ready, or you may want to flip the pork over for more even cooking.
When the pork is well cooked and the pork shreds easily, drain the slow cooker of all of the liquid. Use 2 forks to pull the pork apart.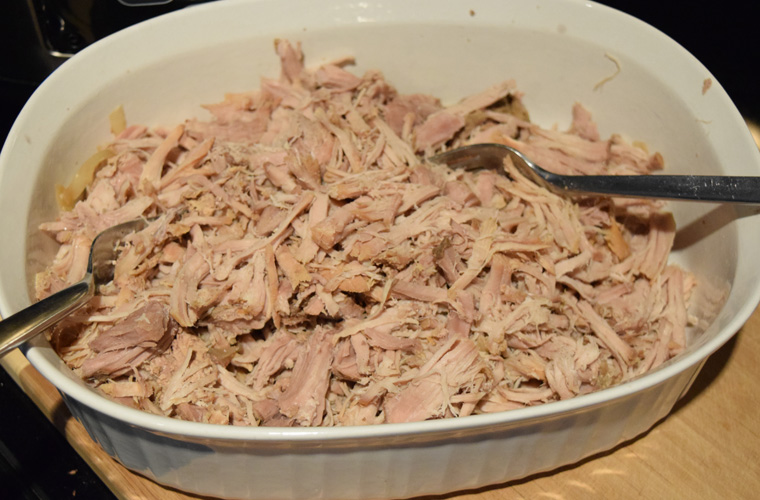 Stir in your favorite allergen-free bbq sauce with the shredded pork. If you're having a hard time finding allergy-friendly bbq sauces at your local grocery store, you can make your own bbq sauce. This homemade bbq recipe is easy to make and delicious. Use gluten-free vegetarian Worcestershire sauce and omit the ground mustard to make this sauce free of top allergens.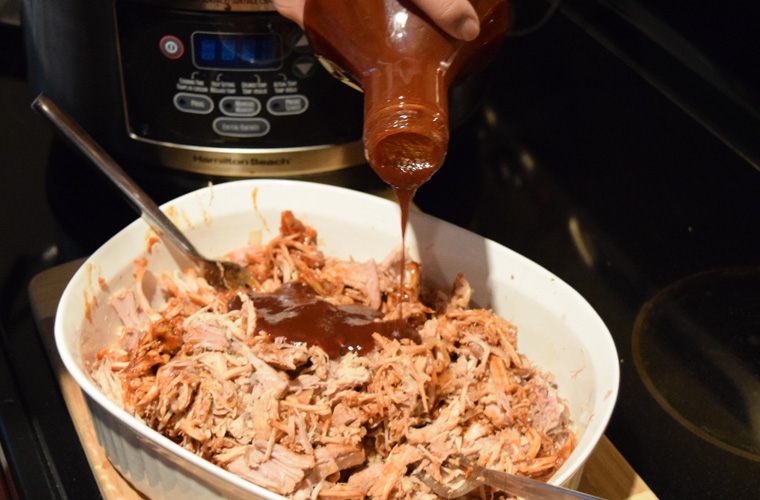 Serve the pulled pork hot on a gluten-free bun, on top of a bed of white rice, or with rice cakes. Drizzle with hot sauce if you enjoy spice.