Ringing in the new year signifies a new start for many people. I've noticed many crowded gyms and yoga studios that are full of people enjoying their renewed sense of "go-getter."
I'm the complete opposite when it comes to ringing in the new year… January is my month of rest. It's the month that I dedicate towards recharging my "low battery." The holidays are usually hectic and exhausting in my household. All of the cooking, shopping, decorating, party-going, party-throwing and travelling takes a toll on me and the entire family. So, over the past few weeks, we've been staying in and watching movies, which in my honest opinion, is the perfect way to spend the first month of the new year.
Movie night also happens to be the best excuse to eat snacks. Dairy-free, egg-free, gluten-free, peanut-free and tree nut-free store bought snacks are sometimes hard to find and not very exciting, so we make our snacks.
Here are my top 3 favorite allergy-friendly movie night snacks:
1. Chocolate raisins
I have Blessed Little Family to thank for this quick and easy solution to that irritating 'may contain peanuts' warning on most boxes of chocolate covered raisins. This quick mix of raisins and diary-free chocolate chips allows you to have all of the raisiny, chocolatey taste with none of the risks.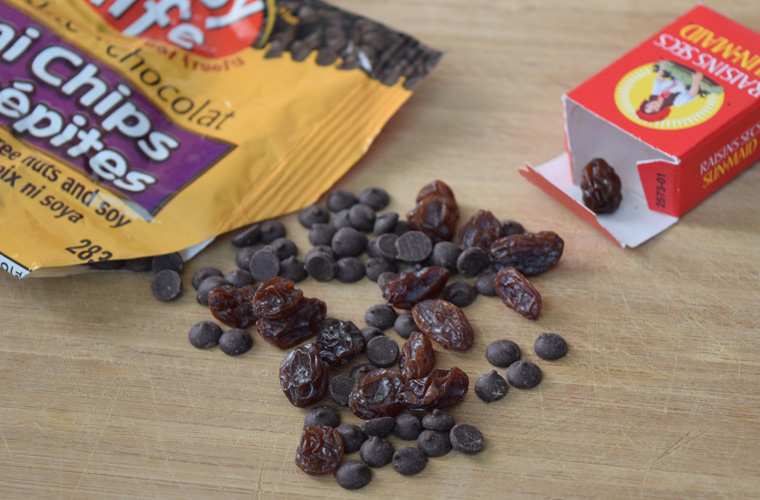 2. Popcorn
We bought a cheap air popper to make our popcorn with and it has served us well for the past 2 years. But don't worry if you don't have one … fancy gadgets aren't needed to make delicious dairy-free popcorn. It's super quick and easy to pop the corn kernels stovetop in a covered pot with a little bit of oil.
For special movies that I know the entire family is pumped to see, I start preparing the snacks in the afternoon. I usually whip up a large batch of Allergy-friendly Sriracha Caramel Corn. It's easy to make and not as spicy as you would think (even my 2 year old loves them!).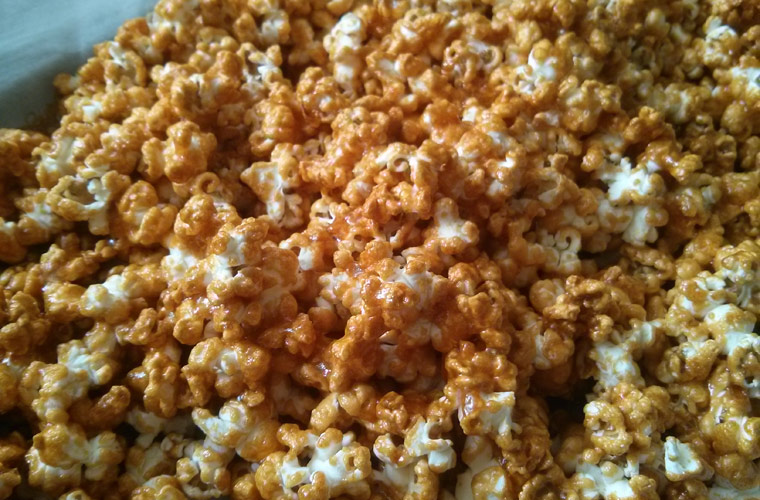 3. Nachos and Guacamole
This is what I consider a truly guilt-free snack. Avocados are packed with the "good" fats, fiber, potassium and a bunch of other vitamins and minerals that are good for your heart and body in general. My favorite short cut to help make the guacamole super tasty is to add a tablespoon or two of my favorite salsa to mashed avocado. You must try my Two Minute Tasty Guacamole.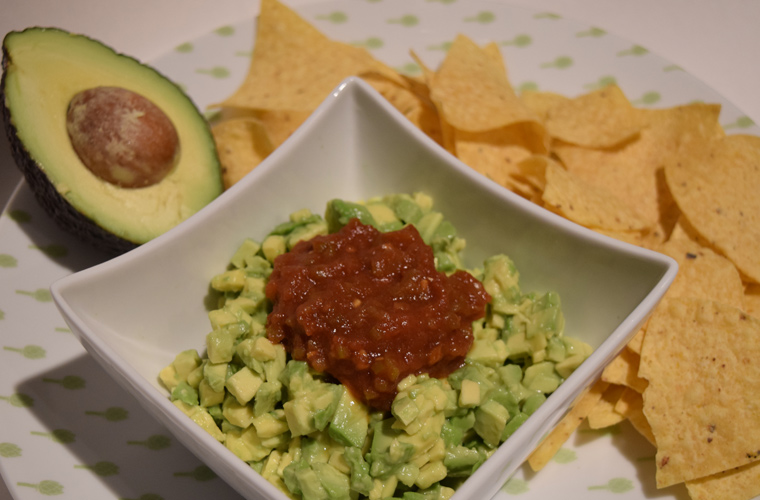 What are your favorite allergy-friendly snacks? Do you have any short cuts? Please share in the comments below.
Happy snacking!!!