In most households, the cooking generally defaults to one person. In our household, that task falls squarely on my shoulders. It has been this way ever since my husband and I got married.
Up until my son was diagnosed with nut allergies, we would eat out on nights when I am too tired to cook. For many food allergy moms or people with food allergies, this is generally not a viable option.
In December of 2014, after over half a year of non-stop cooking, baking and making almost everything from scratch, I felt burnt out. Products I used to purchase were off limits as they often had "may contains" and my kitchen has now turned into a mini bakery, stocked with every possible kind of non-nut flour imaginable. I still loved to cook but I knew that I needed to ask for help or find other ways to alleviate the stress of meal preparation. I thought long and hard of other ways to find a balance between feeding my little man safe foods and keeping my sanity.
Over the Christmas holidays, I had a period of two weeks where I was no longer the main provider of all the meals. This allowed me some time to recharge and think of ways to prevent kitchen burnout in the future.
I have come up with eight ideas to prevent kitchen burnout for those with food allergies or those looking to get a break from the kitchen.
1. Ask Other Family Members to Help
This can be the hardest thing to do for some of us. In our household, my husband is in charge of weekend breakfasts. In addition to his breakfast duties, he is also the backup chef in this house. This means pitching in to make a quick meal when I am busy.
Here are other things your spouse/partner/kids can do:
Food preparation: peeling potatoes, washing vegetables, getting ingredients out of the freezer to thaw
Setting the table: my little man (under 2 years old) and my husband have been tasked with setting the table for dinner each night. Sure the forks are all in one place when the little man is setting the table, but hey, it is one less thing I have to do.
Kitchen cleanup: kids as young as 18 months old can take their plates to the sink after dinner. Older kids can help clear the table, load and unload dishes in the dishwasher.
Eating area cleanup: kids can wipe the table after dinner, sweep (we are working on this!) and vacuum to make sure the table is clean and ready for the next meal.
2. Big Batch Recipes: Eat Over a Few Meals or Eat and Freeze
I love doubling or tripling recipes so I have dinners for a couple nights.
Try these recipes: Easy Peasy Beef and Macaroni, Chunky Veggie Spaghetti, Chicken Chow Mein, Kimchi Fried Rice, 40 Minute Whole Wheat Rolls and Homemade Frozen Pizza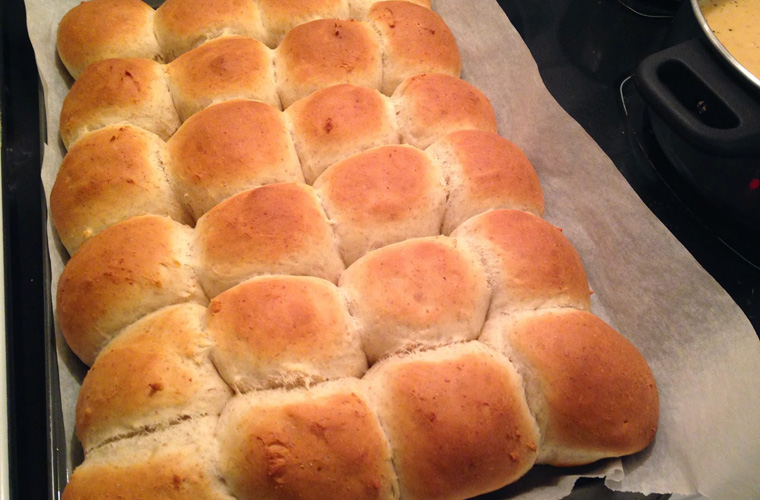 If your family hates eating leftovers, find recipes that freeze well and freeze the leftovers for another meal.
3. Make Ahead Freezer Meals
Make ahead freezer meals are great because it essentially allows you to shift the prep work to when you have more time and energy. Even better is that it allows you to take advantage of sales when you can purchase foods at a discount.
If your family loves pizza, try this 35 minute pizza recipe which can be made ahead of time. Make a few extras and bake when you need a quick dinner.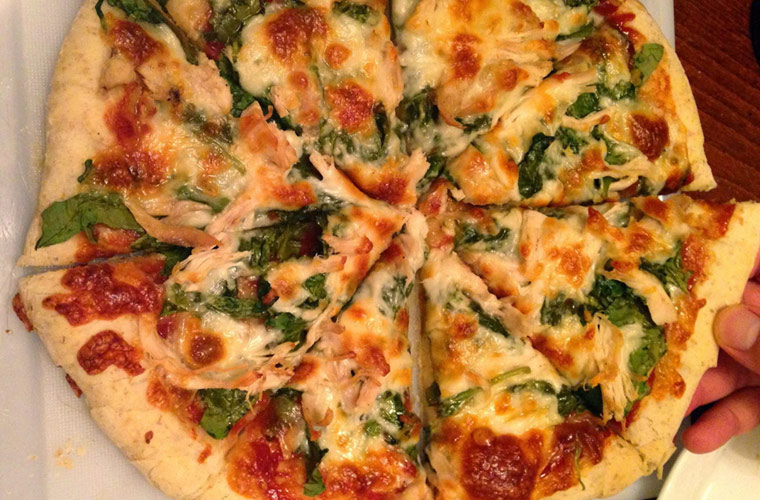 4. Dining Out at Safe Restaurants
This year, one of my resolutions was to find more allergy aware restaurants. We recently added Red Robin Gourmet Burgers to our list of safe eats (see my post here). I am looking forward to trying other allergy aware restaurants in the future.
Things to look for when selecting a restaurant:
Has an allergen menu
Has knowledgeable and courteous staff who take your concerns seriously and explains their protocol for food handling and preparation
Manager or chef is accommodating and knowledgeable, answers questions
Has a special food preparation area for people with food allergies
Notes allergens upon delivery of food items
Good reviews from other allergy families (Check Allergy Eats for some restaurants near you)
5. Finding Allergy Friendly Shortcuts
There are a growing number of allergy friendly products where they have a nut-free (or other allergen free) facility. Some allergy aware brands now list both "contain" and "may contain" statements. Based on the Canadian Food Inspection Agency and Food and Drug Administration recalls, you have a good sense of which companies are reliable.
As much as I love making foods from scratch all the time, I also like using shortcuts here and there. In my 10 Minute Pulled Pork Tortilla Pizza recipe, I used store bought flour tortillas as my pizza crust.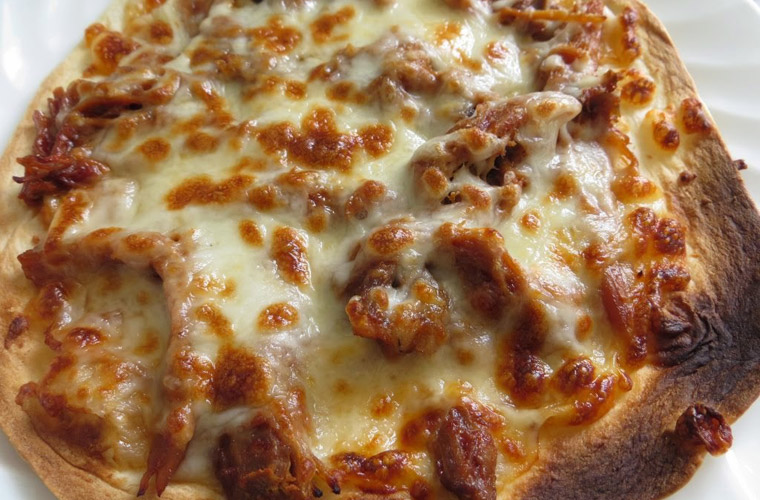 6. Allergy Aware Family Members or Friends
We are very lucky to live near my sister-in-law who is becoming more nut allergy aware. She generally invites us over for dinner once every few weeks. After dining safely at her house a few times, we feel comfortable enough not to bring food for our little man. She cooks mostly from scratch when we visit and happily lets us rummage through her kitchen to check for ingredients.
7. Cooking one protein and using it in different meals
For those who like variety, try cooking a protein and using it in different ways: served over various carbohydrates (potato, rice, pasta, tortilla), in sandwiches, over salads or in stir-fries. I love these recipes which saves me a lot of time on meal prep. Roast Chicken, 2 Ingredient Slowcooker Pulled Pork, Baked Ham and Vietnamese Lemongrass Pork.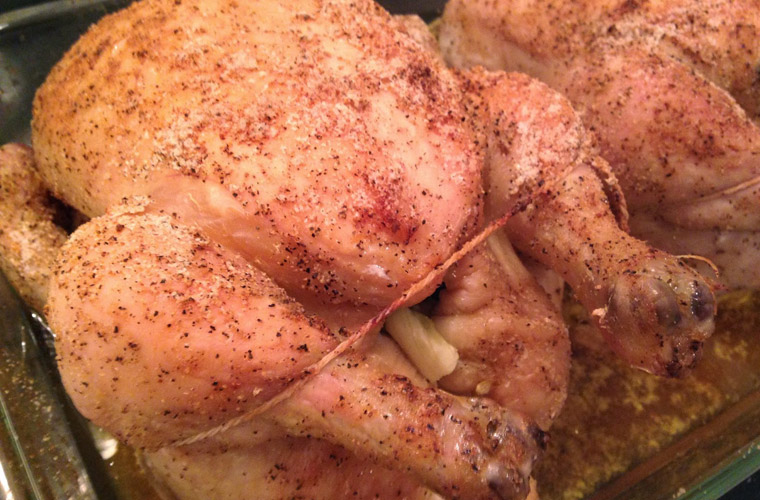 8. One-pot/Slow Cooker meals (Prep and Go)
I refer to this as Prep and Go meals. This wonderful for those nights when you have no time to stand over a stove. You would prep the ingredients, turn on the stove/slow cooker and allow the food to cook on its own.
Give these recipes a try: One Pot Spinach and Artichoke Fettuccine and One Pot Tomato Basil Parmesan Pasta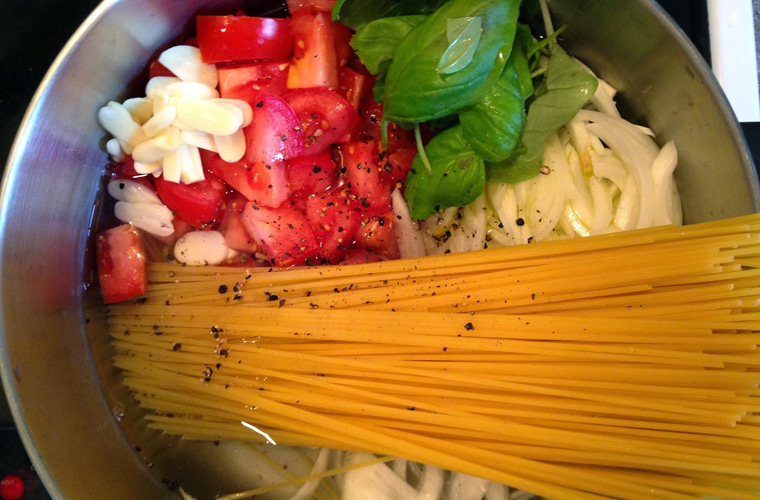 Above all, no matter where dinner is, always bring the epinephrine injectors, ask questions if you are not the one cooking, and check the ingredients if you are. After all, food is supposed to be enjoyable. Give yourself some grace as everyone needs a break now and then from kitchen duties.
What do you do to combat kitchen burnout? Leave your comment below.
Re-published with permission from FrugalAllergyMom's blog: Frugal mom to a nut allergic child.