I decided to start a new holiday tradition this year. My oldest son is now 4 years old and I think it's the right age to start talking to him about the world we live in, and teaching him that little actions, like spreading happiness, can make a positive difference. I want to help him find his Inner Santa, so he feels joy when giving to others.
My son and I decided to donate to the SickKids hospital Holiday Toy Room. SickKids Hospital has helped my family tremendously over the past few years, and I felt it was important to give back. They've treated my son after most of his severe allergic reactions, and more recently provided care to my newborn baby. We've only had to stay at the hospital for a few hours at a time, but while at the hospital, I've had opportunities to interact with some of the children and families that call SickKids Hospital "home" for weeks and sometimes months, and I'm always humbled by their strength. What's even more heartwarming is how SickKids' staff goes through great lengths to make the hospital feel like home for these families.
Our little philanthropic journey began with some research, as SickKids has donation guidelines that need to be followed for infection control and the safety of patients. We printed off the wish list and went on a mother-son shopping spree. I asked him to think back to when he was in the hospital and imagine what toys he would've wanted to play with. His goal was to find fun puzzles, books and crafts to share with the kids who would be spending Christmas in the hospital this year.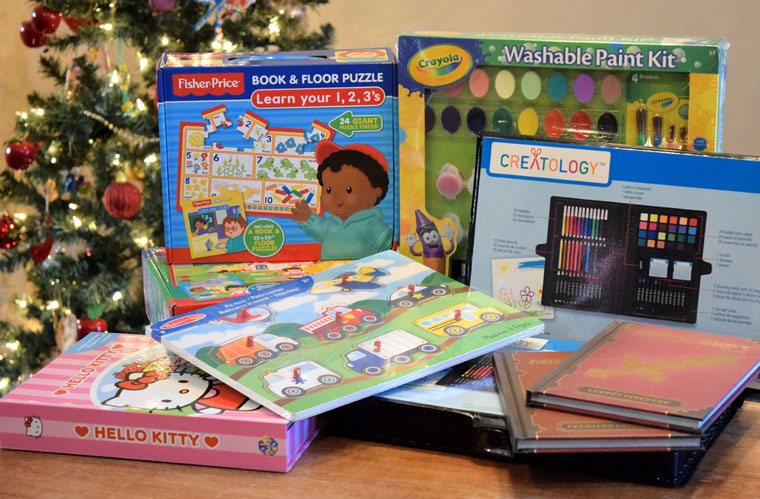 We packed up the toys in a bright red sack, just like Santa would and I asked my son to write a little note for the kids at the hospital.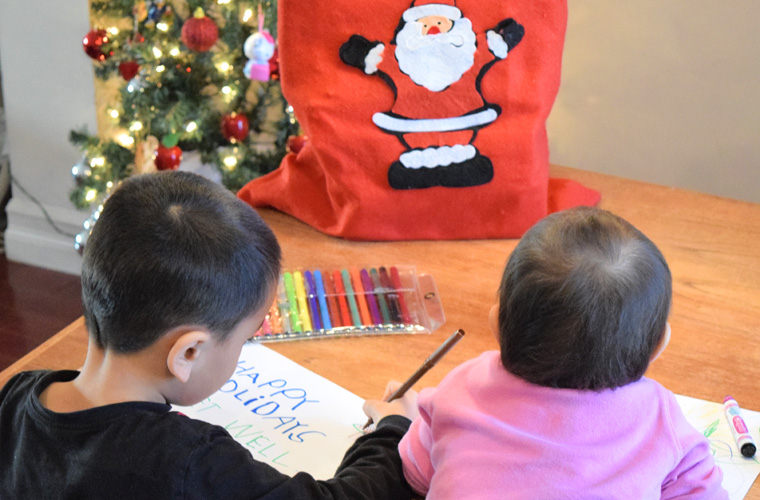 We took a quick trip to SickKids Hospital to drop off the toys to the bin in the atrium. My son and I walked around the lobby to see all of the activity in the hospital. We peeked into the play place and saw some of the children playing and having fun. Before we left, my son said "I think the kids will like the puzzles we picked out!" That's when I knew he had found his Inner Santa.
I encourage you and your family to find your Inner Santa this holiday season!