We are preparing for another Halloween at our house. I'm still in disbelief that it has already been full a year…
Last year we were still relatively insulated from outside influences, as the kids were mostly at home with us, but this year I have a child that goes to school (eeks!) and a toddler in daycare! In just one year my newborn has become a walking, drooling and giggling little monster that eats almost anything that looks interesting. Time really does fly fast.
As with all holidays, I want Halloween to be fun and memorable for the kids. I want them to feel included and confident, and I am doing everything I can to make this an exciting time of year for them.
For the 3rd year, we are participating in the Teal Pumpkin Project. We will have non-food treats available for trick-or-treaters, as well as treats that are free-from the top allergens. Today we decided to prepare our house for Halloween, which included making our Jack-o-Lanterns. We had a great time painting and carving pumpkins, and roasted pumpkin seeds for the first time!
The pumpkins came out great (in my biased opinion). My son wanted his teal pumpkin to be scary, and my 3 year old wanted a princess pumpkin, but I was able to negotiate her down to a cat (phew!).
The highlight of the day, and a very pleasant surprise was that my 5 year old son loved snacking on the pumpkin seeds. What a great addition to our family's Halloween traditions.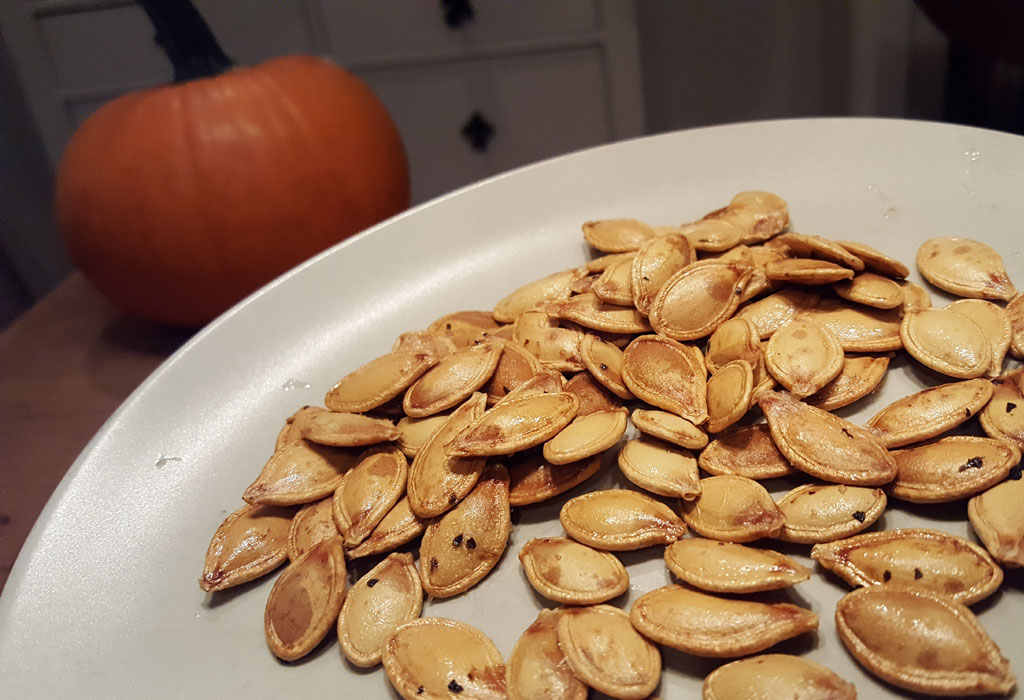 View the complete recipe for the very easy to make and delicious Roasted Pumpkin Seeds.