Now that summer is winding down and my family is getting ready for back-to-school and the arrival of our third baby, I've been looking for different ways to save time on allergy-friendly cooking without sacrificing on taste or nutritional value. I was absolutely thrilled when I learned that Enjoy Life launched Baking Mixes that are Non-GMO and certified gluten-free and free-from the top allergens (wheat, dairy, peanuts, tree nuts, egg, soy, fish, shellfish, mustard, sulphites).
Seriously!!! Just add oil and water and follow the simple instructions on each box to make Brownies, Pancakes or Waffles, Muffins or Pizza Crust. They've also created an All-Purpose Flour blend that will come in handy for your own personal recipes. If that doesn't already make your allergy-parent heart go thump-thump, then the fact that they are made with ancient grains containing 5 grams of protein per serving AND they include a shelf-stable probiotic for immune health and digestive support might excite you.
There are so many ways to get creative and customize the mixes. We tested out the Brownie Mix today and made Chocolate Soybutter Banana 2 Bite Brownies. It was so easy to make that I basically just supervised my 4 year old son. He measured out the water and oil, mixed the brownie batter and poured the brownie mixture into the muffin pan all by himself.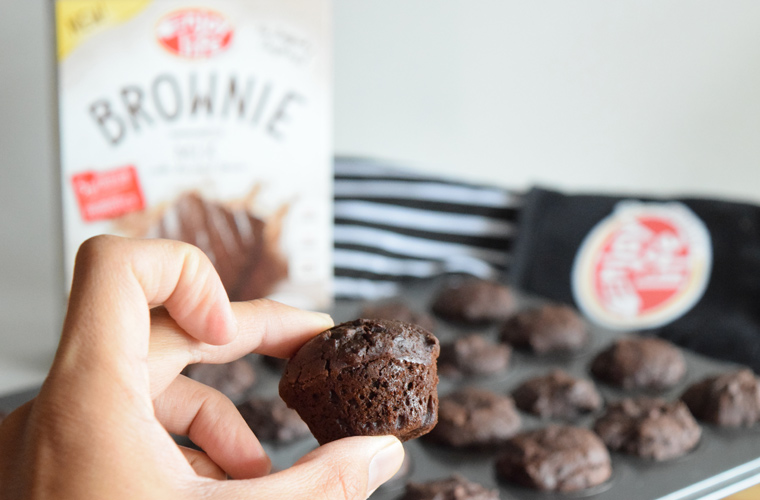 The brownies on their own were delicious! They were chocolaty, moist and absolutely decadent. We decided to top the brownies with soy butter icing, fresh banana slices and chocolate chips just add a little more pizzazz to them (plus, I was craving something with a salty-sweet finish).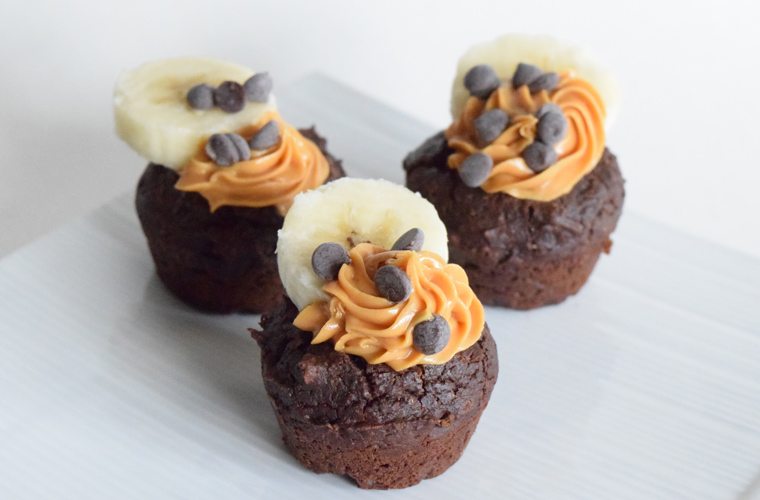 The resulting Chocolate Soybutter and Banana 2 Bite Brownies disappeared pretty quickly.
I wanted to test how "freezer-friendly" these baked mixes were, so I put some aside for the freezer. I omitted the fresh banana slices in the ones I intended to freeze and placed them in the freezer in an airtight container. The next day I took a couple of brownies out of the freezer to have as my mid-morning snack. It took less than 10 minutes to fully defrost and the icing and brownie were just a delicious as the day they were baked. These will be perfect for school lunches.
The Enjoy Life Baked Mixes get 2 big enthusiastic thumbs up from me. They're still pretty new, so you might not see them on the shelves of your local grocery store for a while, but they are available for purchase on the Enjoy Life Online Store. You can get more customization ideas on the Enjoy Life Pinterest page or by following the hashtag #tothefullest.
Disclosure: Enjoy Life sent me samples of their baked mixes to try out, and I loved it so much that I felt the need to share.