Eating pancakes for breakfast during the weekdays is an extremely rare occurrence in my household. Ever since my son was diagnosed with multiple food allergies, my "go-to" recipe for gluten-free vegan pancakes was reserved for special occasions, when I actually felt like measuring multiple ingredients
All that has changed now that I've discovered Enjoy Life Pancake and Waffle Mix. It's part of the new line of Enjoy Life Baking Mixes that are Non-GMO, certified gluten-free and free-from the top allergens (wheat, dairy, peanuts, tree nuts, egg, soy, fish, shellfish, mustard, sulphites). They're so easy to use: just add oil and water then mix, and you're minutes away from eating allergy-friendly and nutritious pancakes that are made with ancient grains and contain 5 grams of protein per serving. The cherry on top is that they also include a shelf-stable probiotic for immune health and digestive support!
This morning I happened to have some ripe bananas in my fruit bowl, so I decided to make Banana Chocolate Chip Pancakes as a treat for my kids. It was very simple to make. I followed the instructions on the box (oil + water + mix) then added in my 2 mashed bananas and about a 1/4 cup of Enjoy Life Mini Chips.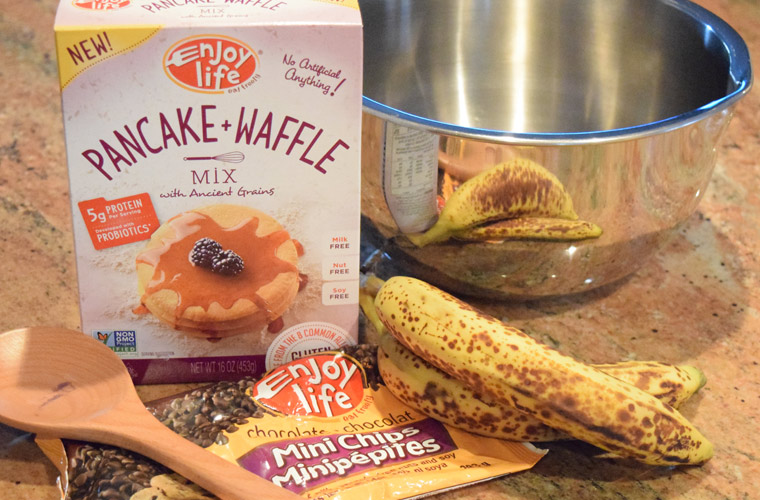 I used an ice cream scoop to pour the pancake mix onto my frying pan.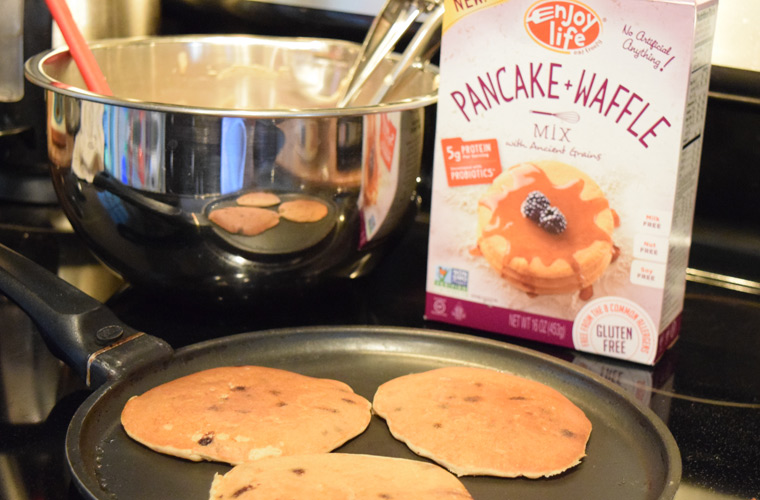 The pancakes came out perfectly fluffy and delicious. We served them with some vegan margarine and maple syrup and had ourselves a Tuesday morning feast!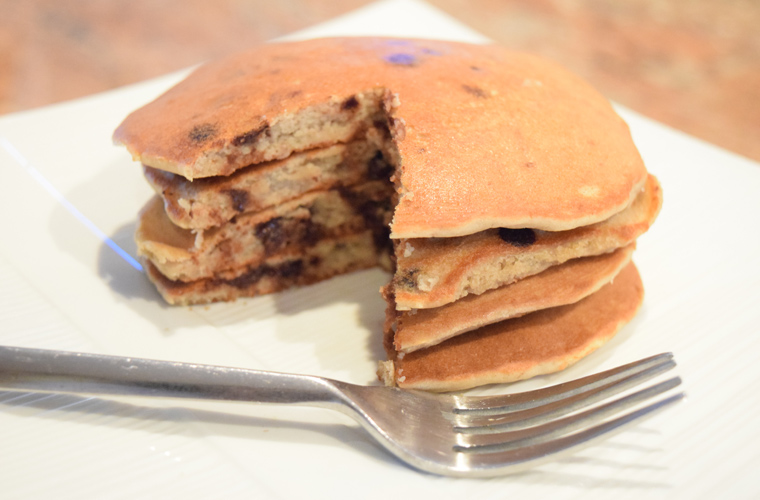 Check out all of the Enjoy Life Baking Mixes and make your life a little easier. They're still pretty new, so you might not see them on the shelves of your local grocery store for a while, but they are available for purchase on the Enjoy Life Online Store. You can get more customization ideas on the Enjoy Life Pinterest page or by following the hashtag #tothefullest.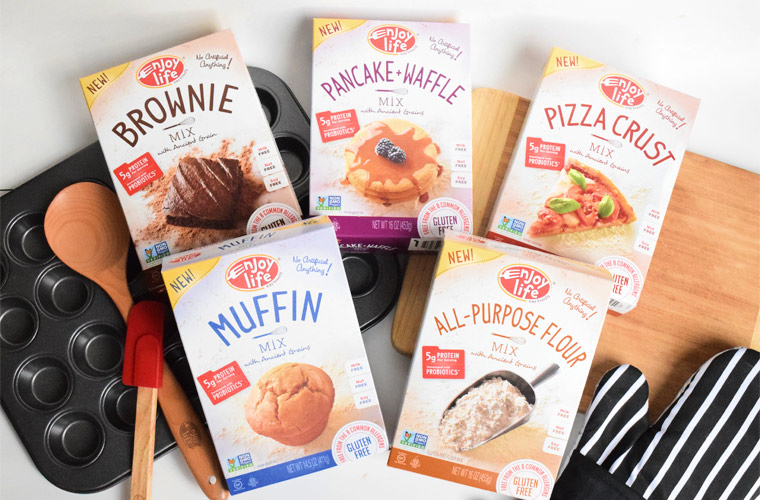 Disclosure: Enjoy Life sent me samples of their baked mixes to try out, and I loved it so much that I felt the need to share.