Before I had kids, before the words anaphylaxis and epinephrine existed in my vocabulary, my husband and I were "gastro-tourists" that planned vacations around new foods to try. We experienced new cultures by eating our way through restaurants and chatting with locals about the best foods to try.
We had such an amazing time eating our way through Bangkok. Thai food has so many fascinating textures and flavor combinations. Unfortunately, Thai food and Thai restaurants became a thing of the past for my family when my son was diagnosed with a severe peanut, tree nut, egg and dairy allergy.
This week I had a strong craving and decided it was time to make Pad Thai for my son, minus the eggs and peanuts. I looked up recipes and pulled in ideas from a few easy ones I found online. The result was a tasty vegetarian Egg-free Nut-free Pad Thai that my entire family devoured, which was also very easy to make.
Bring a pot of water to a boil. Blanch the bean sprouts in boiling water for approximately 30 seconds, remove, and drain well.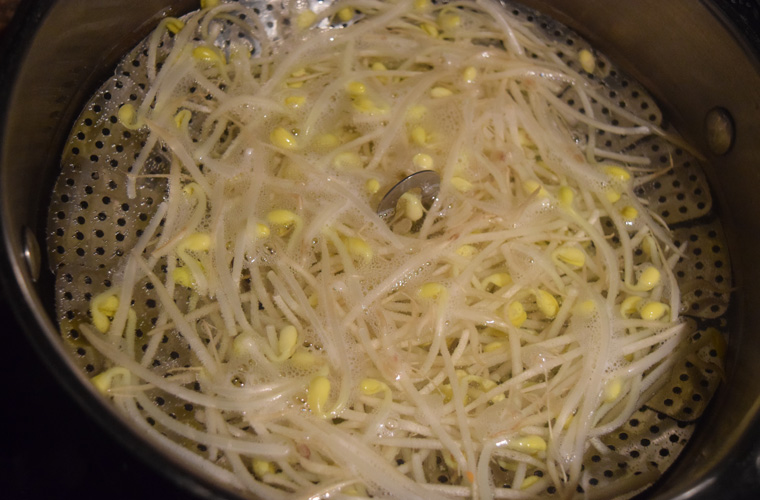 When the water returns to a boil, add noodles. Cook for 3 to 5 minutes until tender but firm; drain and rinse under cold water.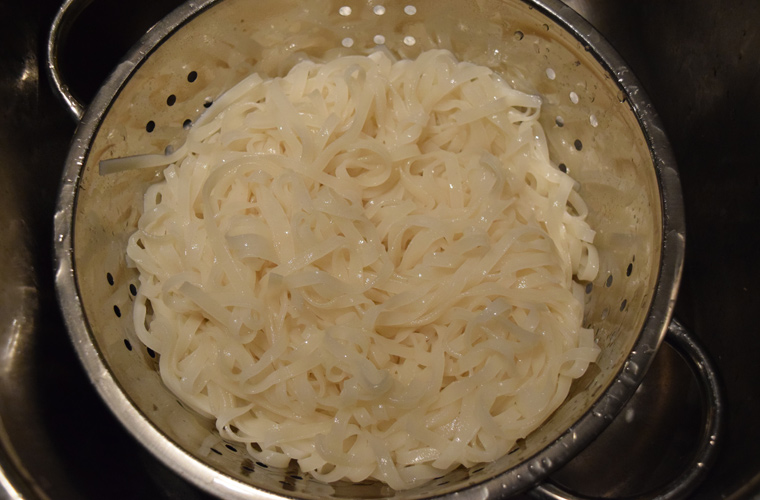 Stir together the lime juice, ketchup, brown sugar, and fish sauce in a separate bowl; set aside.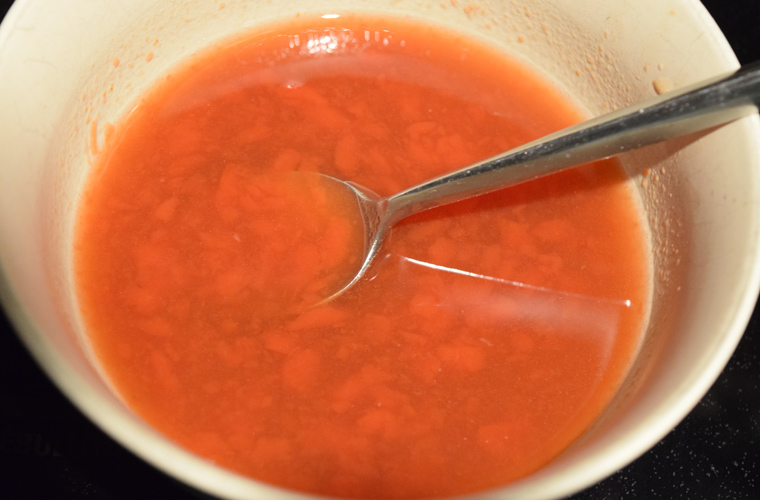 Heat the oil in a wok or large skillet over medium-high heat. Fry the garlic for a few seconds. Add the carrot, and cook for one minute. Add the tofu, bean sprouts and green onion and continue to cook and toss together for another 2 minutes.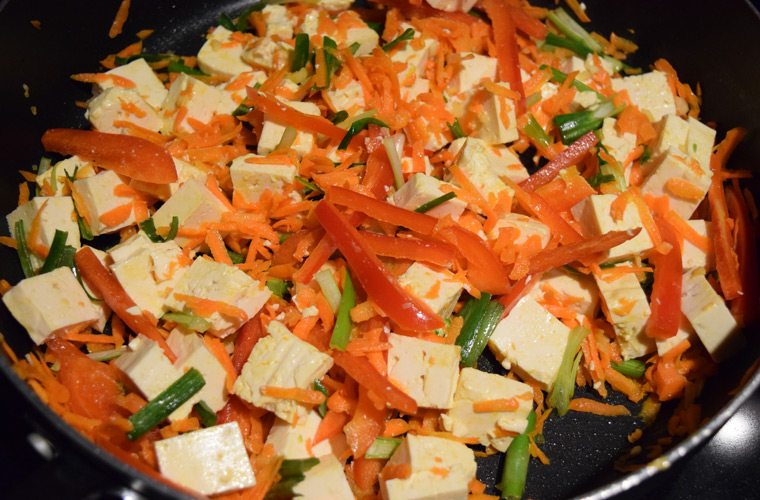 Pour in the sauce and toss together. Tofu will start to crumble to resemble scrambled eggs.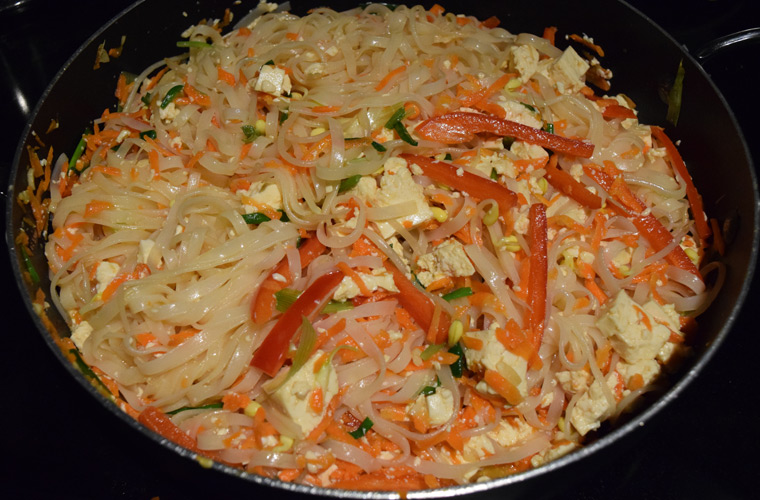 And voila! In a little less than 20 minutes you have a delicious, authentic tasting vegetarian Pad Thai without the eggs or peanuts.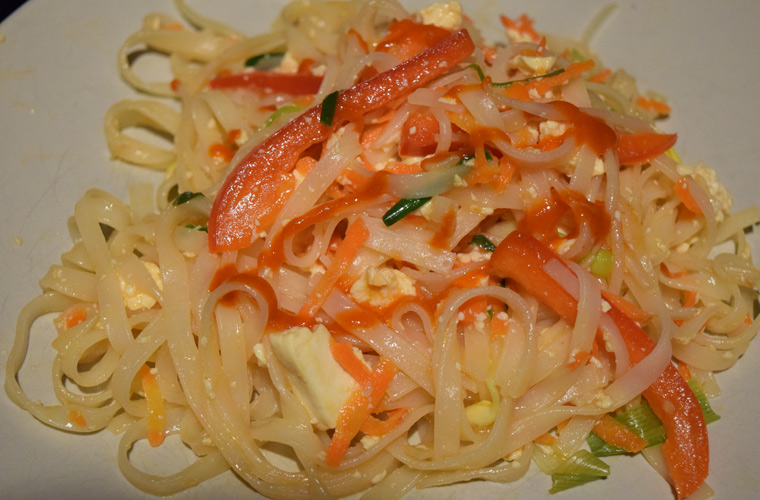 This Egg-free Nut-free Pad Thai recipe is definitely worth trying.