I jokingly called this "Chip Dip" and it has stuck. Otherwise named by me as vegan queso bean dip… also known as my new obsession for my lunches.
It has just three ingredients: Daiya cheddar style block, salsa and black beans.
And it's SO, SO good!
I've been making chip dip with just salsa and Daiya cheddar for awhile now, and it's great that way, too. I wanted to bulk up my lunch by adding more protein, so a few days ago I threw in a cup of my frozen black beans. (I soak and cook my own beans so I keep them in the freezer in one cup portions.)
The beans were apparently just what my body needed, because I felt great all afternoon! I didn't even need my usual afternoon cup of coffee.
This recipe is so easy and I'm just lovin' it!
Today I measured the ingredients for the sake of this post, but I usually don't measure. You can't really mess this up.
Add salsa, beans, & cheddar pieces to a pot.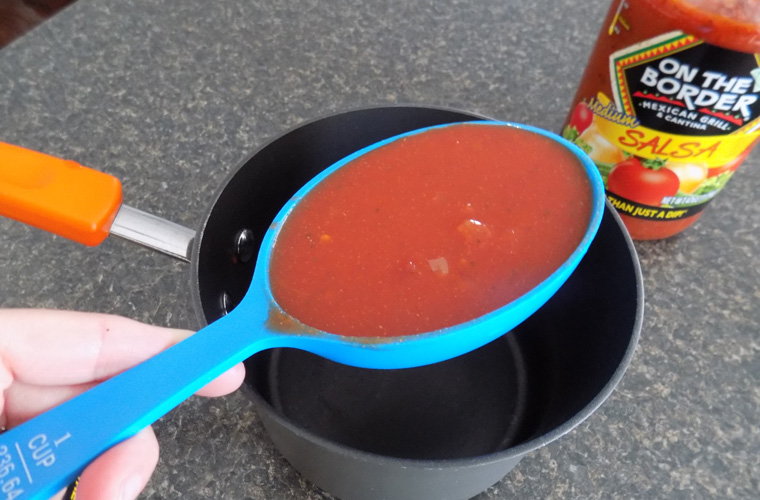 2 cups of salsa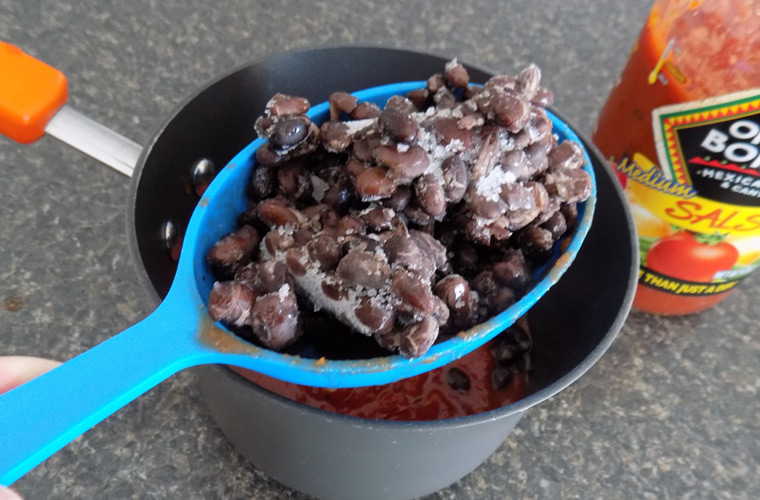 1 cup of black beans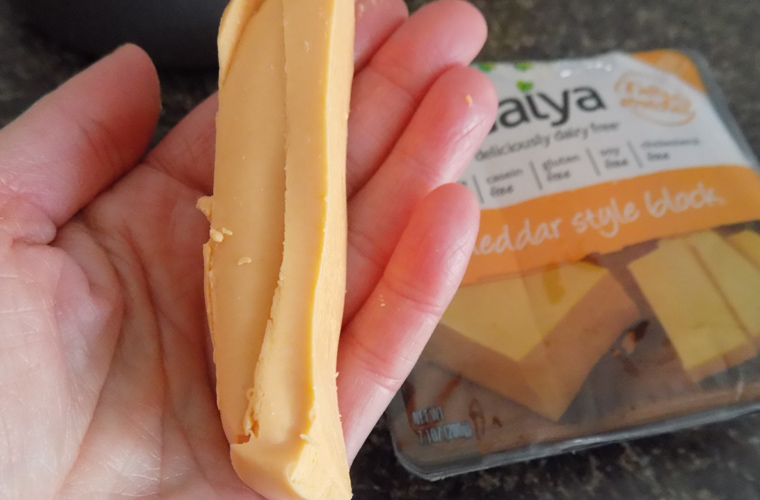 I started off with this much "cheese." I later added another strip of Daiya to make it a bit cheesier.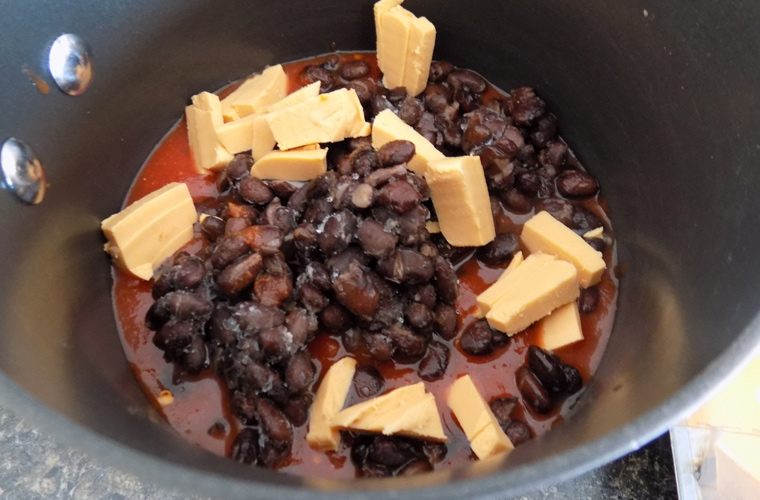 Ready to Heat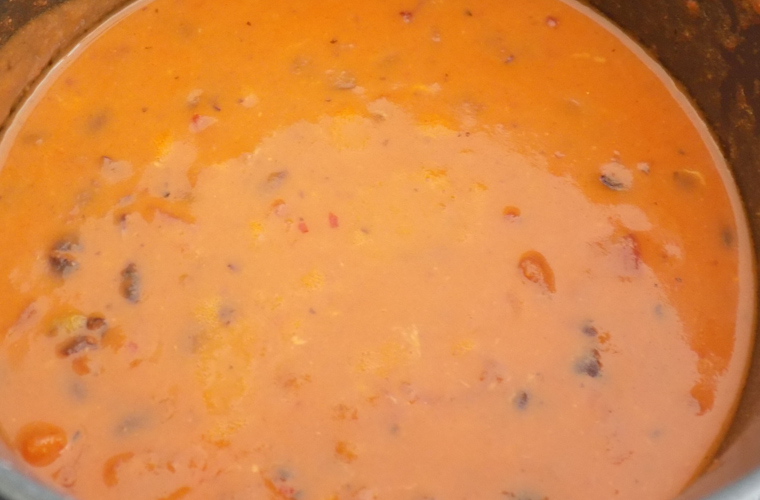 I like the dip to be about this color. Yum!
Mission is our favorite brand for tortilla chips. This is my new favorite lunch.
Not only is this a rockin' lunch, but this would also be a great dip to bring to a potluck or to serve at the next big game.
I hope y'all enjoy this as much as I do!
Full recipe for Vegan Queso Bean Dip
P.S. Did you notice the cute blue measuring spoon with the super long handle? I recently bought them at Hobby Lobby and I LOVE them. They are so much fun! It's the little things, ya know?
Re-published with permission from Ellie Sears' blog Blessed Little Family.