Cream of Broccoli soup used to be one of my favourite comfort foods on cold and wet autumn days. I haven't eaten it since my son was diagnosed with his dairy allergy over 3 years ago. To be honest, I've never thought to make it until I saw a mouth-watering commercial for canned cream of broccoli soup earlier today. After that 30 second clip, I was motivated to make a dairy-free, gluten-free cream of broccoli soup.
Luckily, I already had all of the ingredients on hand. Frozen broccoli and cans of coconut milk are staple items in my household. I had also just purchased a bag of baby spinach leaves, so I decided to add the spinach to the soup for additional vitamin A, vitamin C, iron and calcium. To thicken the soup, I opted to add potatoes to the recipe instead of flour or starch.
My least favourite part of cooking is the cleaning, so I always try to use as few dishes a possible. I made this soup using one large covered pot, one spoon, one cutting board, one knife and a hand blender.
I started by sautéing the chopped onions and garlic in the pot, then adding the rest of the ingredients to boil and simmer.
When all of the vegetables were cooked and tender, I used a hand blender directly in the pot to finish the creamy soup.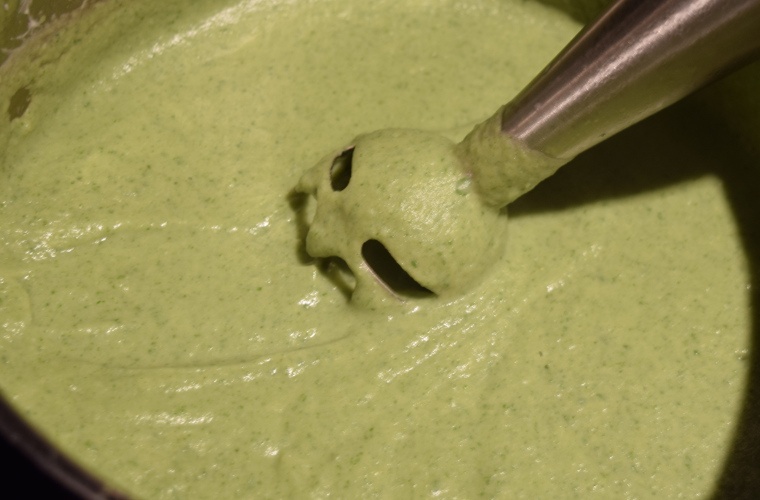 The final product was delicious! Both my children asked for second helpings. We will definitely be making this quick and easy dairy-free, gluten-free Cream of Broccoli and Spinach soup again this winter.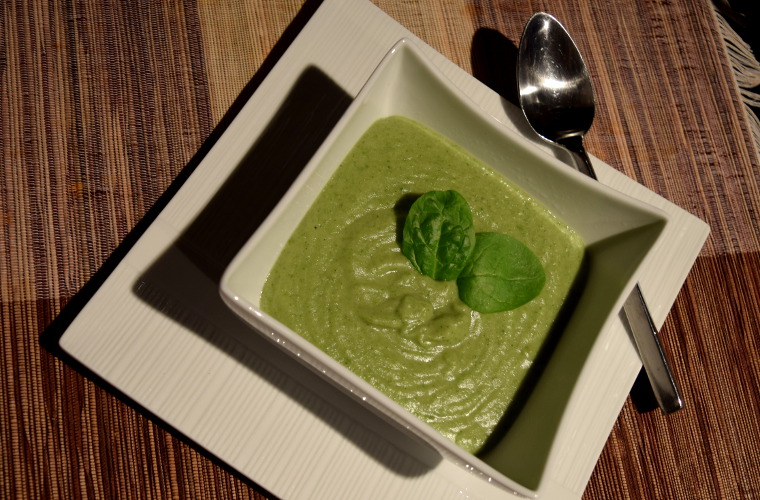 View the full recipe for Vegan Cream of Broccoli and Spinach Soup here.
What comfort foods do you enjoy on cold and rainy days? What's your favourite soup?