Some people think that a dozen red roses are romantic. I beg to differ. I found the key to my HypeFoodie's heart. This year I made my love a dozen Dairy-free Chocolate Covered Bacon strips for Valentine's Day.
Dairy-free chocolate covered bacon is actually quite simple to make. You just need a package of bacon (I use thick cut sulphite-free bacon), some dairy-free chocolate chips (I use Enjoy Life brand but dark chocolate would work very well too) and about 30 minutes of free time.
Start with cooking the bacon. Place bacon strips on a baking sheet lined with parchment paper. Bake in the oven at 400F for about 15 minutes or until it is cooked to your liking.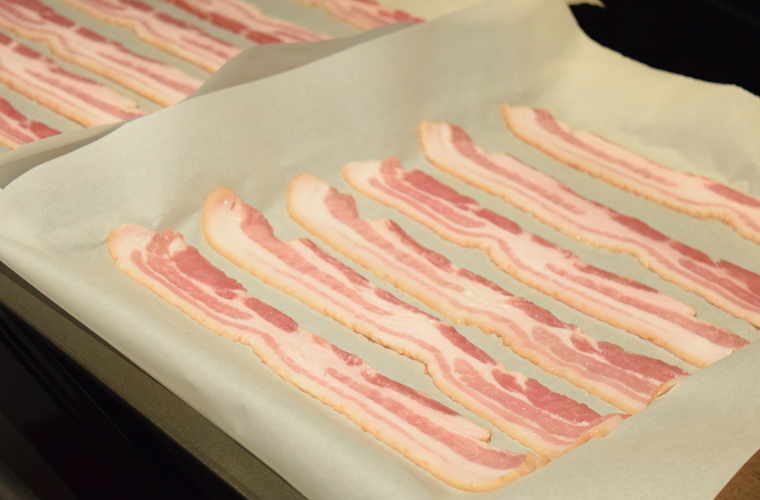 Transfer the bacon to a cooling rack or flat plate lined with paper towels. Blot the top of the bacon with paper towels to remove as much oil as possible. Allow bacon to cool completely.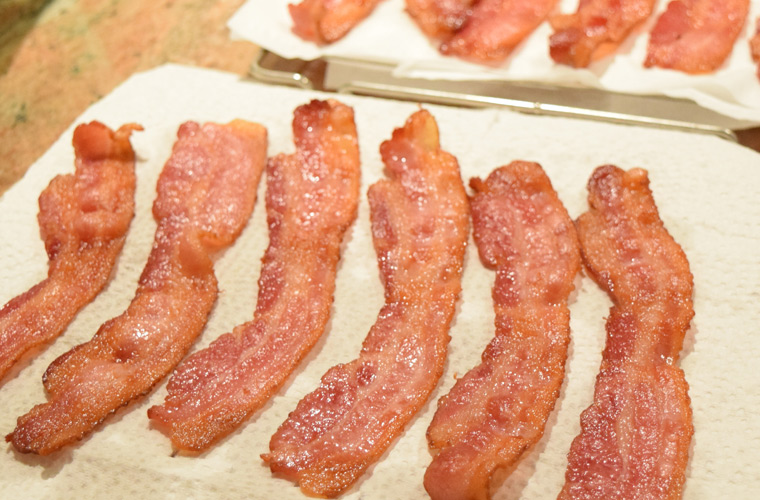 Set up a double boiler to melt the chocolate. I usually boil water in my kettle. Then I place the chocolate chips into a stainless steel mixing bowl and nest the mixing bowl inside a wider shallow bowl or pan. Pour boiling water into the shallow pan and stir chocolate with a rubber spatula until completely smooth and completely melted.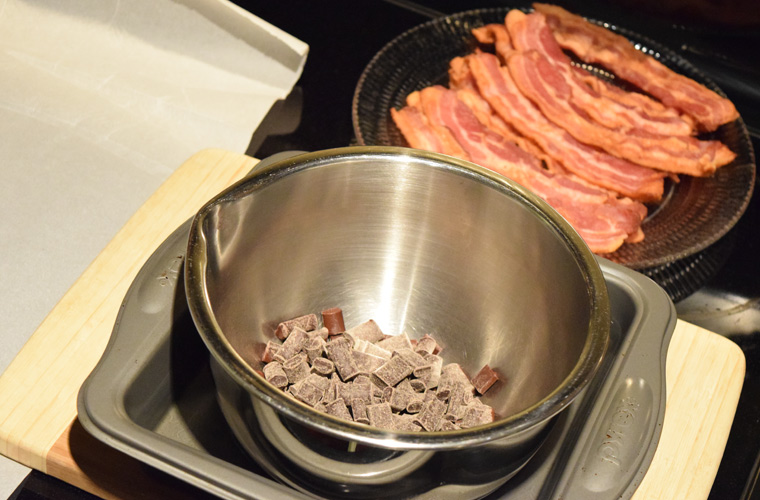 Carefully dip 3/4 of a strip of bacon into the melted chocolate turning to coat all sides in chocolate.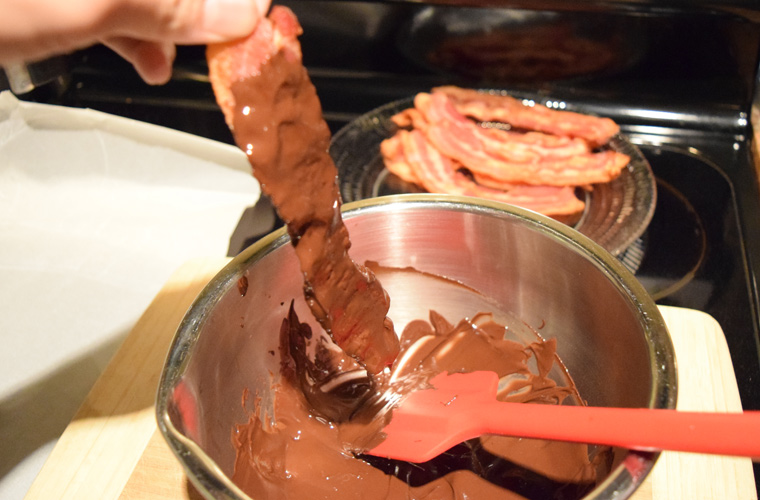 Place chocolate covered bacon onto a clean sheet of parchment paper. Repeat with the remaining slices of bacon, dipping them in the melted chocolate. Let chocolate set at room temperature or refrigerate until chocolate is hard.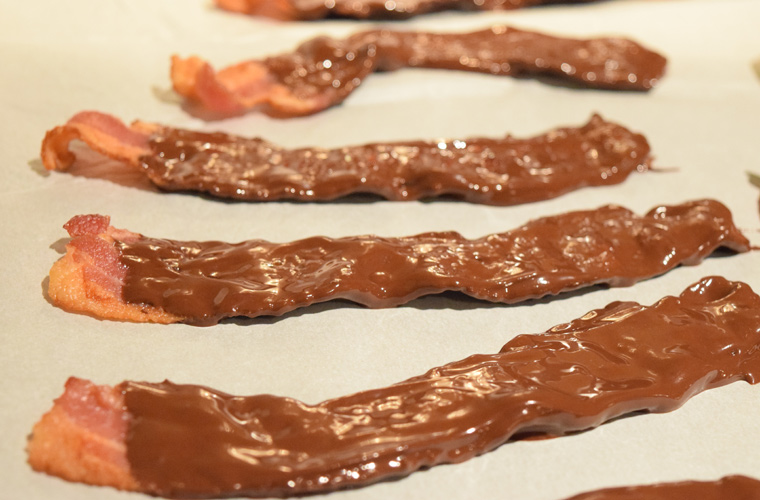 Remember, a happy heart starts with a happy belly. I wish you and  your family a safe and allergy-friendly Valentine's Day!
Here's the complete recipe for Dairy-free Chocolate Covered Bacon.