Life gets busy. While I enjoy cooking and there are some days that I even find the process of cooking relaxing, some nights I just need to get dinner on the table to feed hungry mouths. I'm on a constant quest for easy to make recipes that use just a few allergy-friendly ingredients and one pot for minimal clean up. This Vegan Mac and "Cheese" made with butternut squash is a perfect one pot dish perfect for weeknight dinners, and gets bonus points because my kids loved it and asked for seconds! It looks a lot like the boxed Mac and Cheese, but has the sweet taste and rich texture of butternut squash.
This simple and delicious dish has only 5 ingredients: butternut squash, onion, shallot, water and oil. Start with peeling and chopping up your butternut squash into 1″ cubes. Then dice your onion and shallot.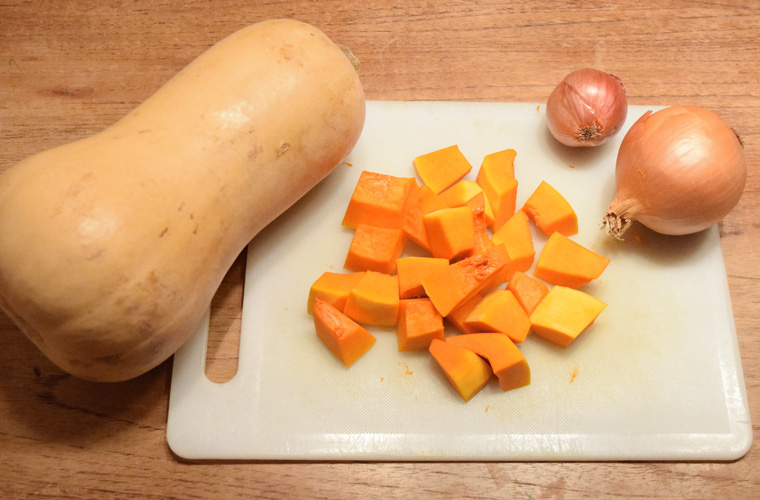 Heat up the oil in a pot and cook your onions and shallots until they are translucent. Add the butternut squash and water and bring to a boil.
Reduce heat and cover. Simmer for about 20 minutes until the butternut is fork tender.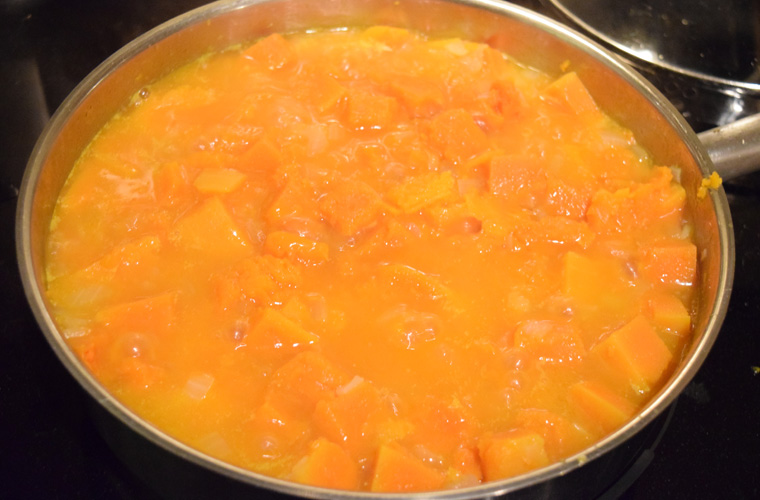 Use a hand blender to mix it into a smooth and thick sauce. Add a little water if you prefer a thinner consistency, but not too much because you'll end up with butternut squash soup!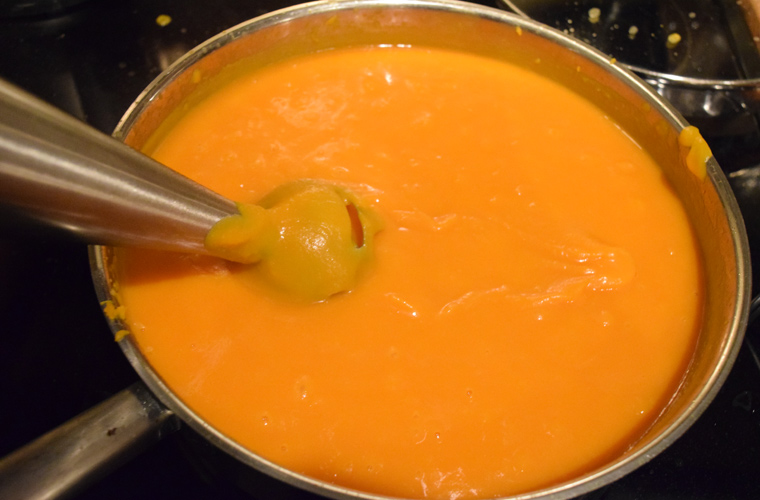 Add the sauce to gluten-free pasta for a delicious and nutritious Vegan Mac and Cheese!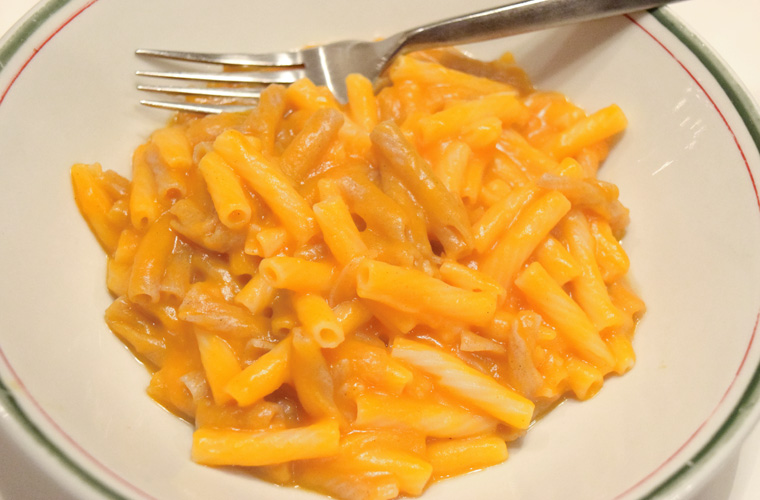 The best thing about this is that you can make the sauce in large quantities and freeze it in an airtight container for a quick and easy dinner another night.