I went shopping with my 4 year old the other day and I heard him yell "WOW!" as we entered the store. I wasn't sure what was going on until I realized that he was reacting to all of the pink and red hearts displayed at the storefront for Valentine's Day. It was beautiful and he loved it. He immediately started bombarding me with questions about Valentine's Day, so we had a great little chat about love and why it's nice to show people you care about them.
Ever since my son was diagnosed with multiple food allergies, the way I see most holidays and celebrations have changed dramatically. There were aisles and aisles full of candies and boxed chocolates in the store, that he will likely never be able to eat. The first few years I stressed about making sure he felt "normal" and could eat an allergy-friendly equivalent, but more recently I've started to find ways to redefine these holidays within our family so that his memories will be experiential and not necessarily associated with food. This way he never has to feel like he's "missing out" because his experiences will be just as rich and satisfying as the kid beside him eating a heart shaped milk chocolate and peanut cluster.
While chocolates and candies are traditionally great Valentine's gifts, there are many fun non-food options to give for Valentine's Day. I just did a quick search and found some great DIY non-food Valentines which I've posted to the HypeFoodie Pinterest page.
Here are my top 8 favorite DIY non-food Valentines. I like these because they are all useful and the projects not too complicated, so your little ones can help you make them.
1. Crayons
We love crayons in our home. Just pick up a large pack of crayons and split it up evenly. Printables can be found on theprettybee.com.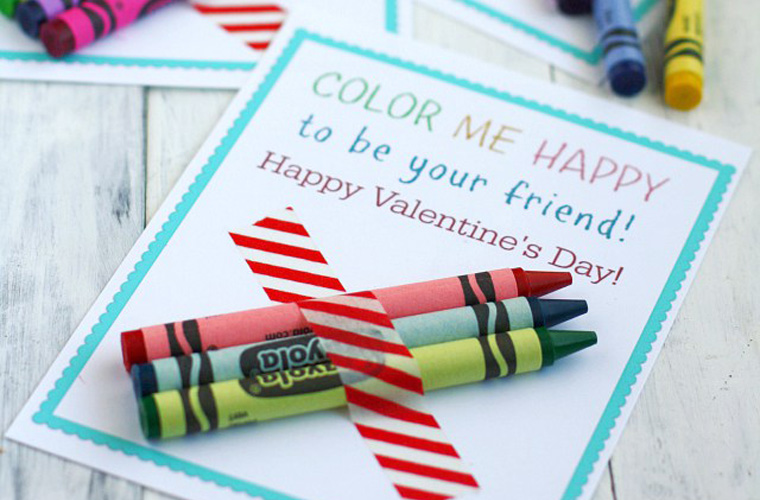 2. Pencils
This is a great little project for kids to help make and the maze is a fun bonus for their friends. Printables can be found on balancinghome.com.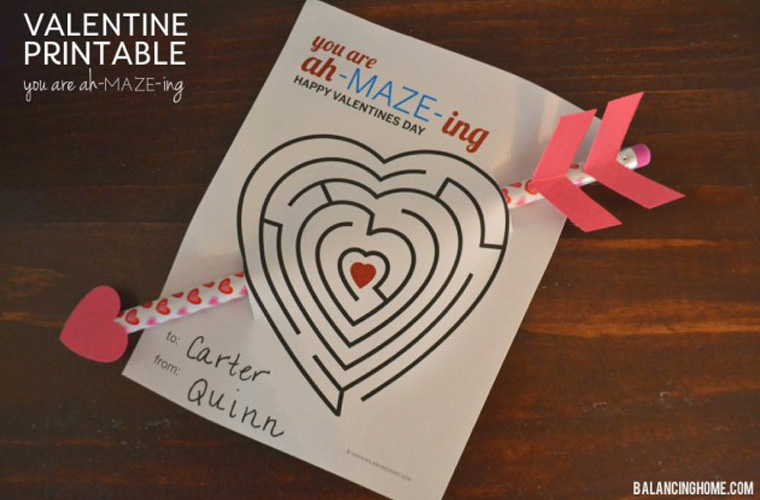 Photo by balancinghome.com.
3. Bandages
Cuts and scrapes, also known as "boo boo's," are pretty common in my home. Decorative Band-Aids always help put a smile on my little guys face, which is why I love this valentine so much. Printables can be found on creatingreallyawesomefreethings.com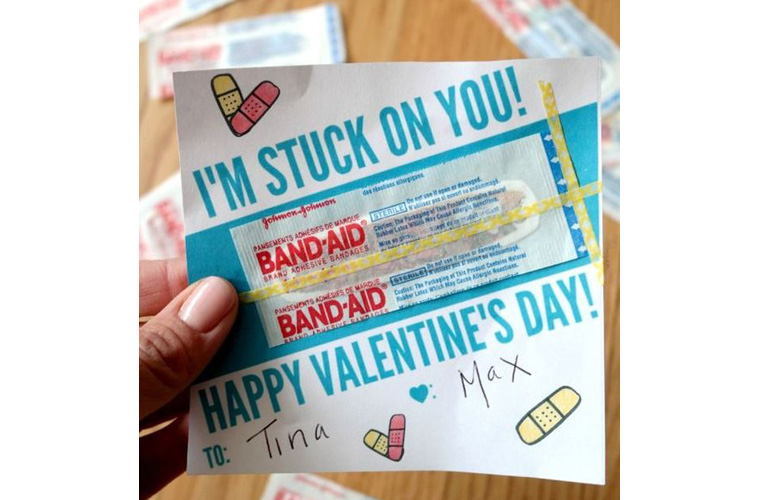 Photo by creatingreallyawesomefreethings.com
4. Magnifying Glasses
Such a fun toy and a great way for your little scientists to explore and learn. Printables available on dandee-designs.com.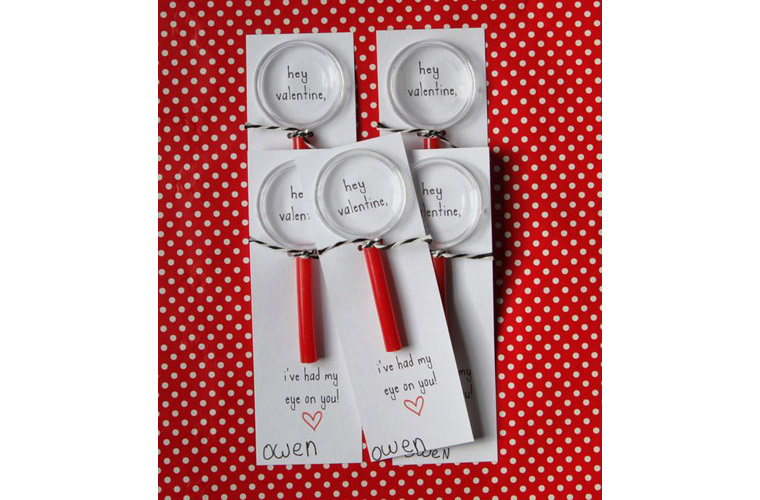 Photo by dandee-designs.com.
5. Lego
I have yet to meet a kid that doesn't love Lego. This project is great because your little one gets to build the Lego heart before giving it to their friends. It's a true labor of love. Printables can be found on juliechats.com.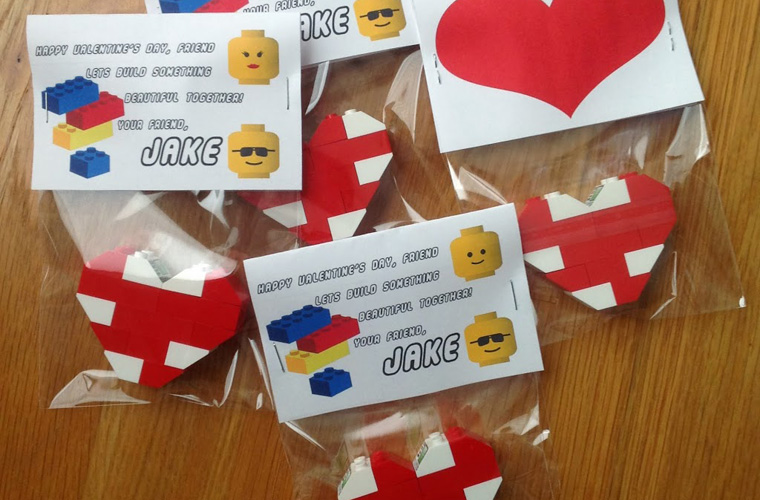 Photo by juliechats.com.
6. Glow Sticks
Star Wars + Glow Sticks = Awesome. You can download printables on thismamaloves.com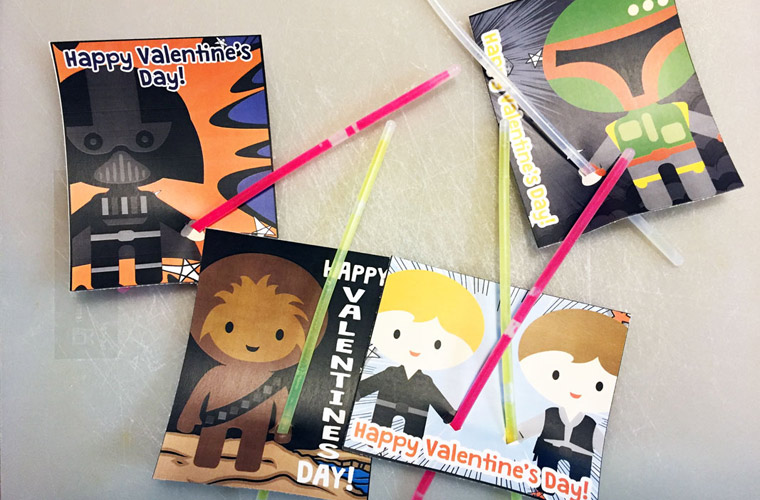 Photo by thismamaloves.com.
7. Coins
This gift is as practical as they come. Giving coins is a great way to encourage kids to fill their piggy banks. Printables are available on deliacreates.com.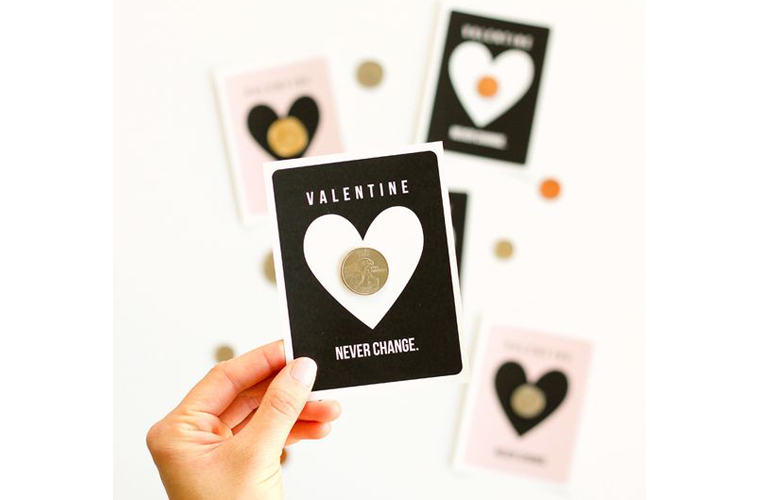 Photo by deliacreates.com
8. Birdfeeder
This is a great project from notimeforflashcards.com. Most bird feeder projects use peanut butter to keep the seeds in place, which would be a huge problem in my home, but this project uses gelatin instead. It's also a great way to keep the birds healthy over winter.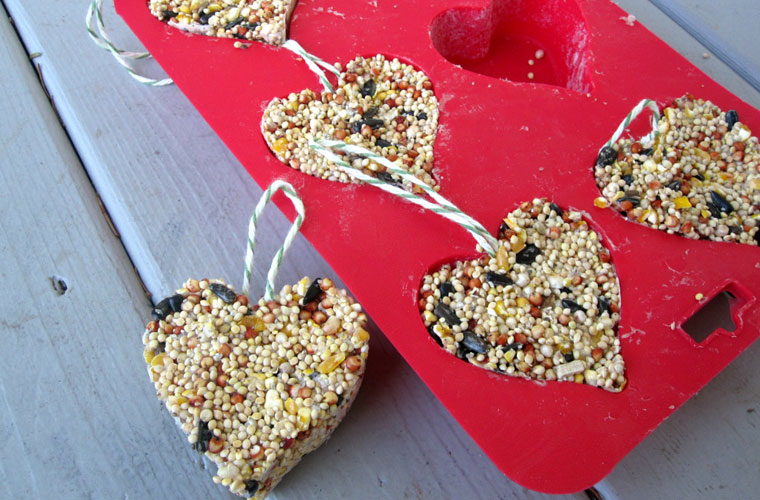 Photo by notimeforflashcards.com
Have a safe and happy Valentine's Day!!