I always keep allergy-friendly baked goods in my freezer. That way, if any occasion comes up unexpectedly, there's no need to panic because I can easily grab a gluten-free, dairy-free, egg-free and nut-free treat out of my freezer. For special occasions like birthdays, graduations or big family gatherings where I know there will be lots of different cakes and desserts for everyone else, I like to bring my little guy cupcakes for an extra special treat. I freeze my cupcakes, fully frosted, in an airtight container. When I need them, I can throw some frozen cupcakes in a plastic container, and it'll be defrosted and ready to consume by the time we get to wherever we need to be.
This week I started to replenish our cupcake stash. I've been having a hard time finding nut-free sorghum flour in my local grocery stores, so I decided to try a store bought gluten-free flour blend. After doing my research on potential allergen cross-contamination risks, I was comfortable using Robin Hood Gluten-Free Nutri blend. The results came out very well, and I'm pretty happy because I feel like I've found a neat short cut to my baking.
Allergy-friendly Chocolate Cupcakes
I whipped up a batch of Gluten-free Vegan Chocolate Cupcakes with Dairy-free Chocolate "Buttercream" Icing. These are free from top allergens and ridiculously simple to make, especially now that I used the gluten free flour blend.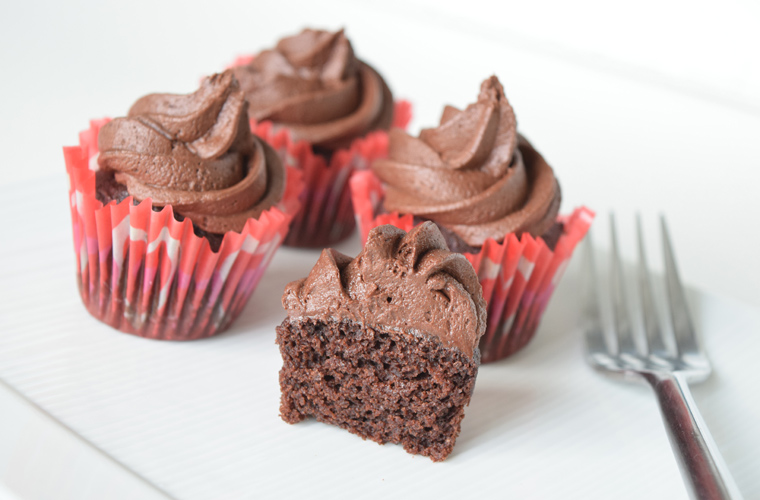 Allergy-friendly Vanilla Cupcakes
I also made some Vegan Gluten-Free Vanilla Cupcakes and topped them with  Dairy-free vanilla "buttercream" frosting. In the absence of sorghum flour, I replaced the white rice flour, sorghum flour, tapioca starch and arrowroot flour that the original recipe called for with 1 and 3/4 cups of gluten free flour blend, and it came out phenomenally.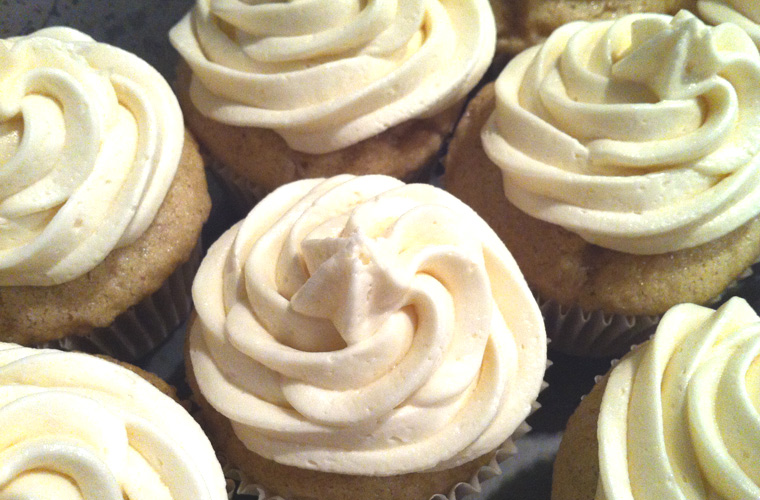 Once your cupcakes are cooled completely, use a piping bag with a large star tip to frost the cupcakes. They can either be consumed within the next few days, or placed fully frosted into an airtight container and frozen for up to one month.
These cupcake recipes have served my family well in every occasion, holiday and family event. I rarely bother with food coloring. Instead, I add decorative toppings, crushed candies or allergy-friendly colorful sprinkles to make the cupcakes more festive.
Happy snacking!