"We don't buy cookies, we make them" is a phrase that I've repeated multiple times to my 3 year old son with multiple food allergies.
When my son saw Halloween cookies while we were out shopping with my mom, he turned to me and asked if we could make them. I said yes, hoping that he would eventually forget about it. Later that day, he saw a pumpkin shaped cookie cutter and his eyes lit up. I'd never seen so much excitement over a cookie cutter. I couldn't say no, and neither could his grandmother. With my mom's 99 cent purchase, I was committed to making pumpkin cookies.
I couldn't find a gluten-free, dairy-free, egg-free, nut-free recipe where I actually had all the ingredients and I didn't want to waste time running out to the store, so I decided to create a HypeFoodie version of Martha Stewart's basic sugar cookie recipe with ingredients that I already had in my pantry.
To make the recipe gluten-free, I replaced the regular flour with a blend of rice flour, tapioca starch and xanthan gum. The cookies held together well and were crunchy, but when I make these again, I may add some sorghum flour to that blend to give the cookie a slightly softer, cakey texture.
I replaced the butter with Earth Balance dairy-free butter spread. Palm shortening or coconut oil would also be excellent options. Finally, I replaced the egg with applesauce.
Making the cookies was a lot of fun, and there were a lot of steps that my son could participate in. He helped roll out the dough and cut the cookies with the cookie cutter.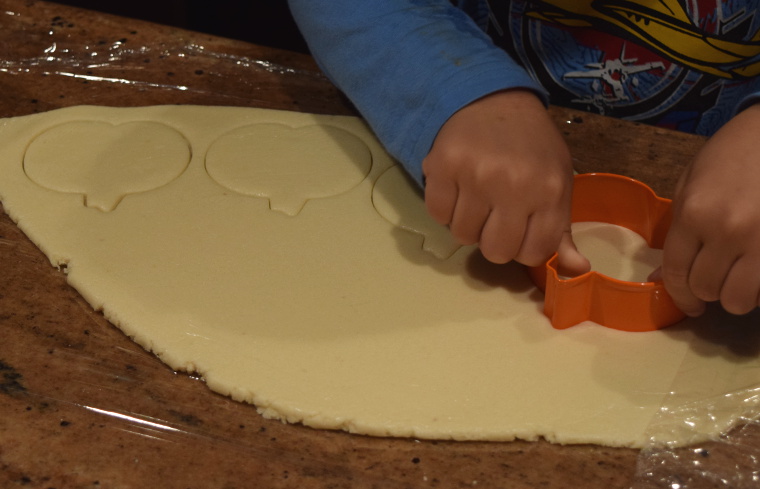 Instead of using icing to decorate the cookies, we used Enjoy Life dairy-free chocolate chip cookies to make jack-o-lantern faces on the pumpkins. My son had a blast making different facial expressions.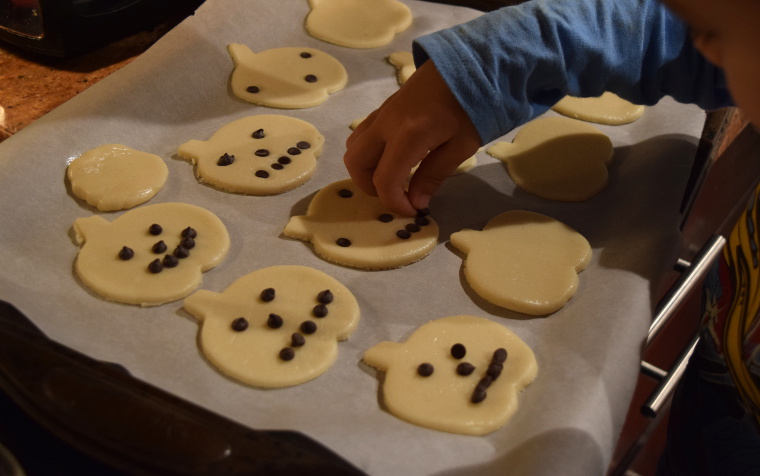 Here's the full recipe to Gluten-free Vegan Basic Sugar Cookies. Try it out and see how fun and easy it is to make.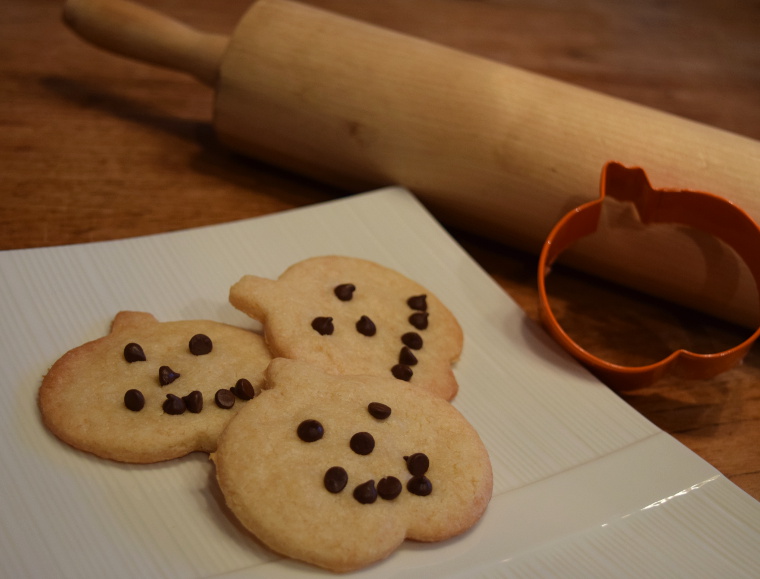 Have a safe and happy Halloween!