It's been more than 2 weeks since school started, and we're finally starting to get into a good routine.
I find that breakfast is one of the toughest meals to plan when you manage allergies to dairy, eggs, wheat and nuts. Regardless, we always make time for the kids to eat a hearty breakfast every morning.
The kids love cereal for breakfast, which is great because it takes seconds to prepare and cereals are often fortified with many vitamins and minerals. They have their cereal with rice milk or soy milk, which is also fortified with calcium and other vitamins, but I'm always looking for easy-to-make breakfast ideas that are high in protein and nutrients.
Last week I was at a health food store and noticed a "breakfast jar" in the refrigerator with breakfast parfaits to go. One of them had chia pudding, layered with seeds, granola and fruits, and it gave me the idea to start serving chia pudding to my children in the morning. It also inspired me to use mason jars to make the chia pudding.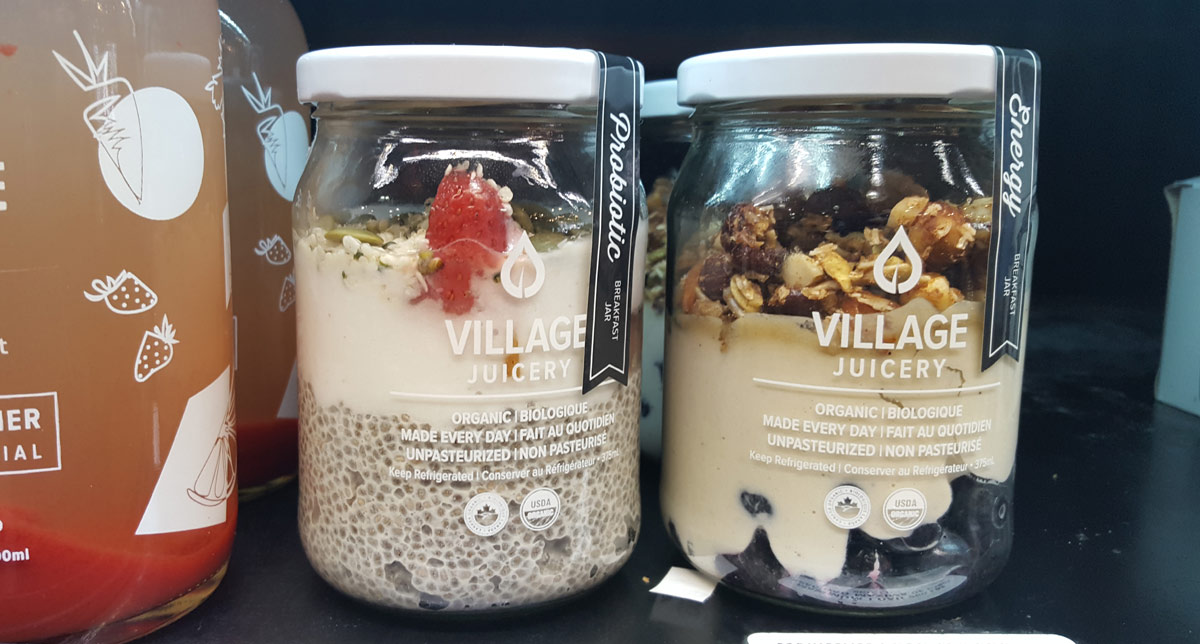 My Inspiration: take out breakfast jars found at my local health food store.
I did a quick internet search and found hundreds of chia pudding recipes. I read through a dozen and decided to simplify the recipes so that I was only using 3 ingredients (chia seeds, dairy-free milk and cocoa powder) and 1 large mason jar. It took a couple of tries, but I finally perfected the ratio of chia to milk.
I make chia pudding just before going to bed. I toss all the ingredients into a mason jar, cover it and shake it until the cocoa powder clumps are dissolved. I place the jar in the refrigerator overnight, or at least 3 hours, and like magic, the contents turn into a delicious pudding.
Chocolate Chia pudding: 3 ingredients, 1 Mason jar
Why eating Chia is an excellent way to start your day
A breakfast chia pudding parfait takes minutes to make, and packs in so much nutrition for your brain and body. Serve your chia pudding with cereal and fresh fruits, or add layers of granola, nuts and seeds or yogurt. I like to drizzle a little maple syrup or honey on top.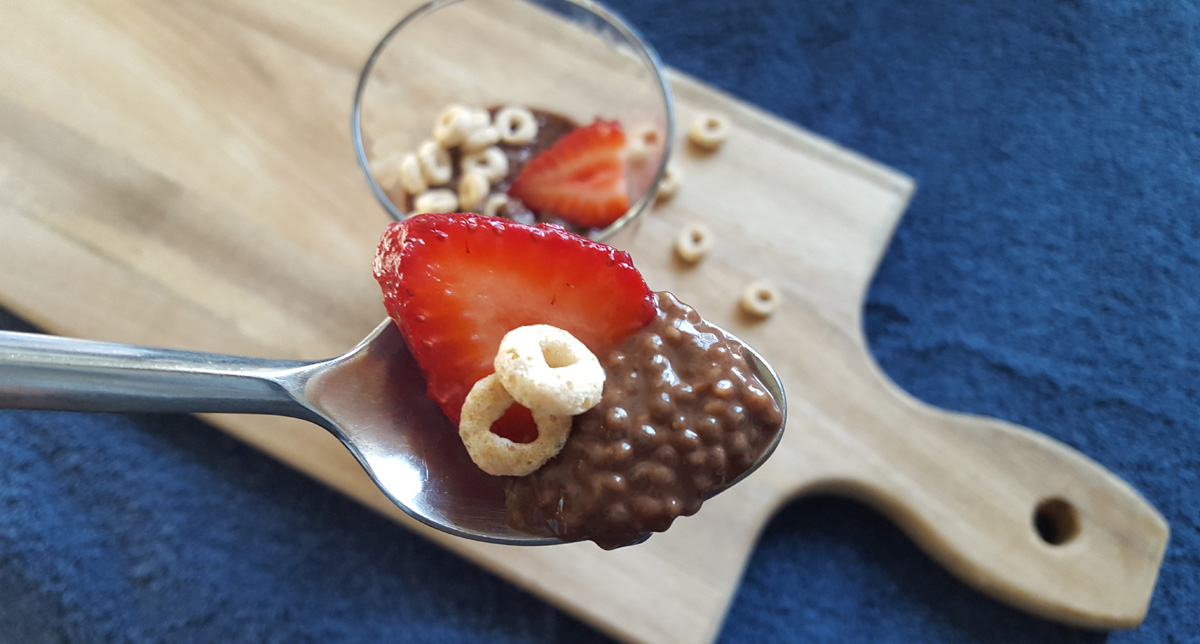 Chia seeds are an unprocessed, whole-grain food that can be absorbed by the body as seeds. Approximately 2 tablespoons of chia contains 139 calories, 4 grams of protein, 9 grams fat, 12 grams carbohydrates and 11 grams of fiber. Chia seeds are a rich source of the B vitamins, thiamin and niacin, and a moderate source of riboflavin and folate. It is also an excellent source of calcium, iron, magnesium, manganese, phosphorus, and zinc.
Can people be allergic to Chia seeds?
Although chia allergies are rare, there is some evidence that cross-reactivity exists between chia seeds and some foods that are taxonomically close to chia. For example, oregano and thyme belong to the same Labiatae family of plants as chia. Also sesame and mustard have been shown to cross-react with chia in some individuals.
Ingredients
3/4 cup chia seeds
3 cups dairy-free milk alternative
2-3 tablespoons cocoa powder
Optional: 3-4 tablespoons maple syrup or honey*
* I prefer to sweeten my pudding when it is served
Method
Put all ingredients into a large mason jar. Cover jar and shake until well mixed
Refrigerate overnight and serve when the mixture is thickened to a pudding texture. Serve cold. Keeps for at least 3 days in refrigerator.
Information Sources:
wikipedia.org/wiki/Salvia_hispanica
healwithfood.org/side-effects/chia-seed-allergies.php