Not many people realize that spaghetti squash may be the perfect wheat-free, gluten-free, paleo-friendly, low carb, low calorie solution to pasta.
Spaghetti squash looks like a yellow football shaped pumpkin. Its flesh is similar to most other winter squash when it's raw, but once cooked, the reason for its name becomes obvious, as the flesh breaks apart into noodle like strands.
Spaghetti squash is also super nutritious, offering significant amounts of vitamin C, vitamin A, iron, calcium, omega-3 and omega-6 fatty acids, which support a healthy immune system and can help prevent heart disease.
The best part is that it only takes 4 simple steps to make perfect spaghetti squash.
Step 1. Halve and seed squash by scraping out the insides with a spoon
Step 2. Place cut side down on a baking sheet lined with parchment paper (or greased baking sheet). Pierce skin with fork to allow steam to escape while cooking.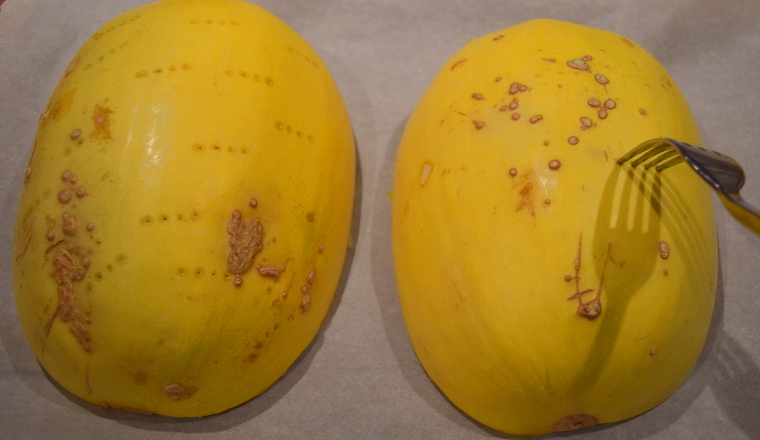 Step 3. Bake at 400F for 45 minutes to 1 hour, or until flesh is tender OR Microwave, flesh side up and covered with plastic wrap at high for 15 minutes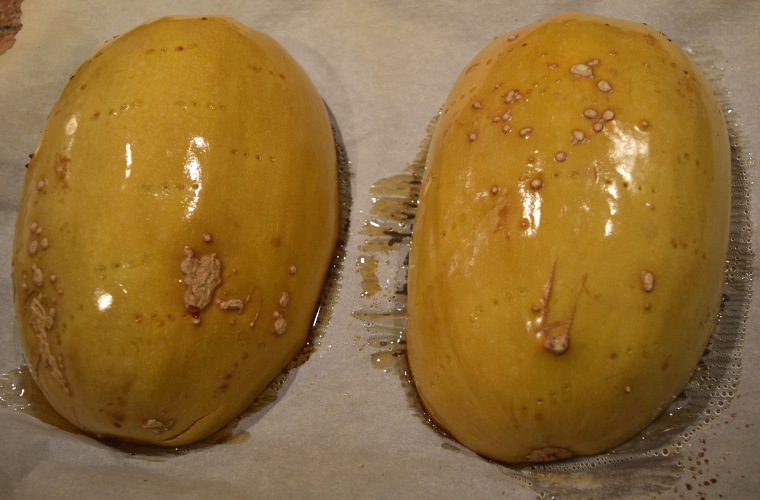 Step 4. Using a fork, gently scrape strands into a dish and serve it with the Hearty beef pasta sauce or your favourite pasta sauce.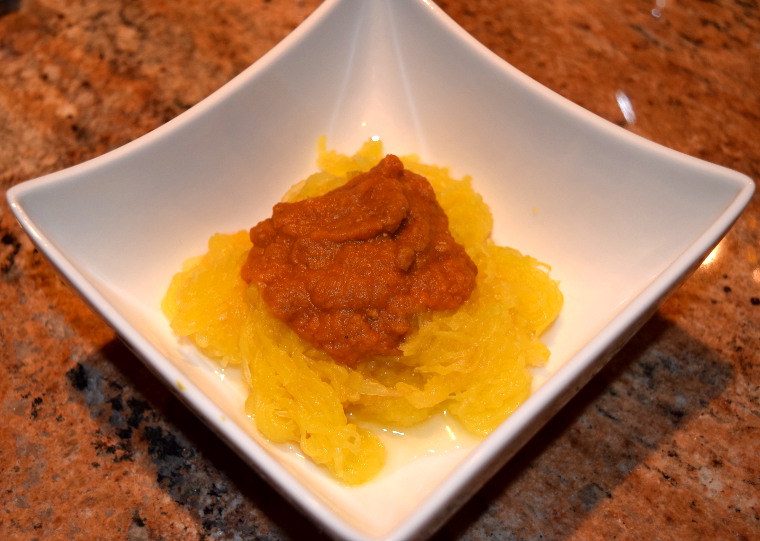 For some variety, try these delicious spaghetti squash recipes: