It always feels like a "win" when I come up with a healthy dish that my children devour. So, I obviously felt like the queen of the universe when I made Baked Honey-Garlic Cauliflower Bites that were a hit.
This recipe was born out of a craving I had for honey-garlic wings. My eldest is allergic to chicken, so I decided to make some modifications to this Baked Buffalo Cauliflower Bites recipe and toss it with some homemade gluten-free honey-garlic sauce.
I had originally intended to serve this dish as a side, but the honey-garlic sauce was so flavorful that I decided to serve on its own on a bed of rice with a drizzle of sriracha hot sauce. It was ridiculously delicious, and will definitely be on my weekly dinner rotation going forward.
Ingredients
Cauliflower Bites:
1 head cauliflower chopped into bite sized florets
1/2 cup gluten-free flour any gf flour or gf flour blend can work
1 teaspoon salt
3/4 cup water
Gluten-free Honey Garlic Sauce:
1/3 cup honey or maple syrup
1/4 cup tamari
4 cloves garlic minced
1/2 teaspoon fresh ginger grated
1 tablespoon olive oil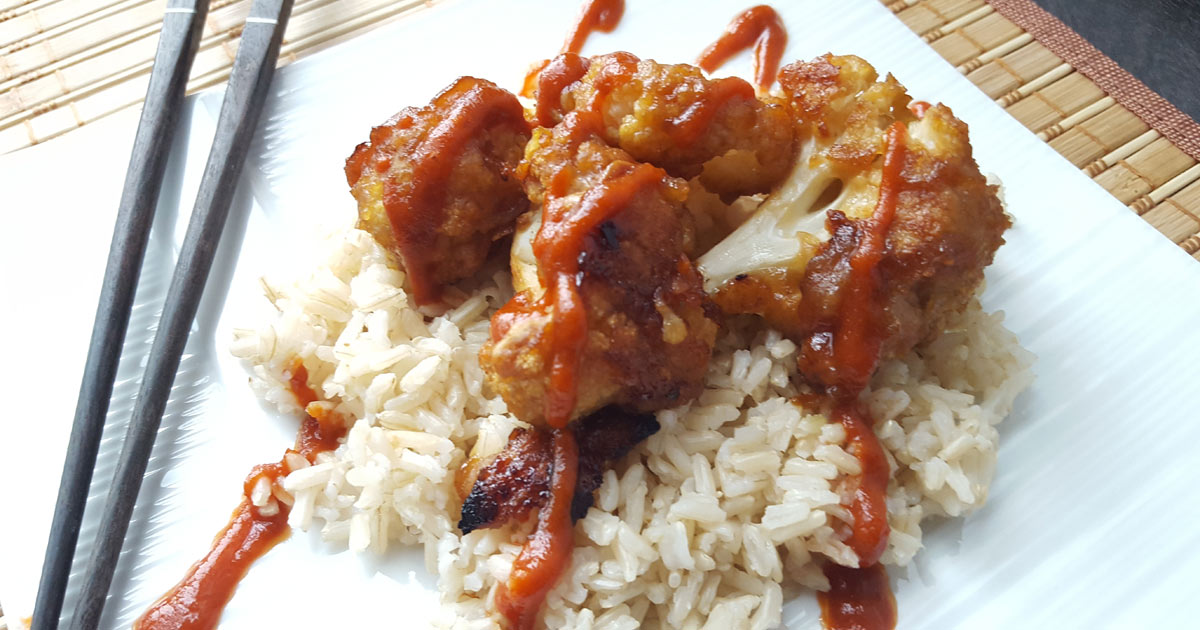 Instructions
Preheat oven to 450F. Chop cauliflower into bite sized florets and set aside.
Whisk the gluten-free flour, water and salt in a small bowl. For a thinner consistency, add more water.
Dip the cauliflower into the batter and place on a parchment paper lined baking tray. Be careful not to make the batter too thick on the cauliflower.
Bake the cauliflower in the middle rack for 25 minutes.
Make the Honey Garlic Sauce while the cauliflower is in the oven. Mix honey, tamari, garlic, ginger and olive oil in a small bowl.
Remove the cauliflower from the heat and coat with the Honey Garlic sauce. Bake for another 15 minutes until crisp.